Thursday, November 5, 7:00 p.m. CST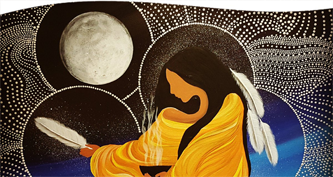 As the moon moves through its cycles, so too does the wisdom of the universe move through all of us on this wonderful journey we call life. Come and enjoy this beautiful peek into the medicine of the moon phases with Billie Topa Tate. Billie will share the native stories of the Apache people regarding the wisdom of our universe and the Great Spirit energies. She will share beautiful stories about Grandmother moon and guide you on a heavenly journey with Grandmother moon and reveal the true meaning for us. You will also learn the indigenous mystical meaning of the meteor showers and the power symbols of the weather.
Bring your rattle, drum, and beautiful spirit. We look forward to sharing the culture of the Indigenous Apache traditions.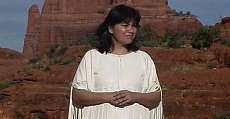 Billie Topa Tate' is the founder of MSI Wellness Center. She is Mescalero Apache and is dedicated to "Creating a Sacred Place One Person at a Time" through the indigenous native teachings of her teachers. Topa Tate' has lectured and taught at Northwestern University, The Cancer Treatment Center of America, and more. Her work has been published by several magazines, and is the author of several meditation recordings. She is dedicated to being of service to anyone who is seeking wellness, mindfulness training, and spiritual growth.
This program will be streamed on YouTube, Facebook, and our website.