with John Cianciosi
Thursday, December 17, 7:00 p.m. CST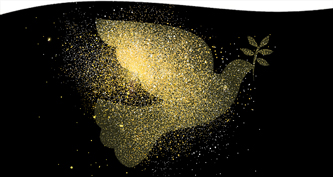 War and conflict run through the known history of humanity like a persistent, tenacious, and chronic cancer. Even in the spiritual realm, the histories of religions and all attempts at creating spiritual vehicles to foster such high ideals as harmony, unity, love, and compassion inevitably all resulted in some form of division, outright conflict, and even violence. Often such divisions begin even during the spiritual founder's own lifetime. It seems that even spiritual communities cannot live in total peace and harmony. Is this true? What is it that prevents us from reaching our highest ideals, and what can we do about it? This may be the season of peace and goodwill, but it is still a challenge for us to make it so.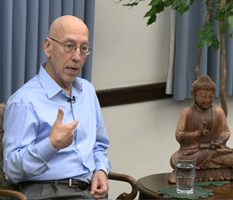 John Cianciosi, a student of the late Venerable Ajahn Chah, was ordained a Buddhist monk in 1972 and served as spiritual director of monasteries in Thailand and Australia. He is author of The Meditative Path and is currently the director of public programs at the Theosophical Society.
This program will be streamed on YouTube, Facebook, and our website.