with Mia Park
Thursday, February 4, 7:00 p.m. CST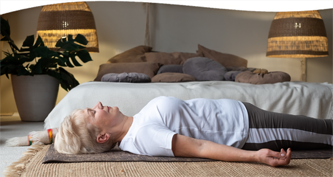 Learn how brain science can explain the practice of yoga nidra, the yoga of sleep. Gain a deeper appreciation for the AUM symbol by learning the depths of its significance and its esoteric manifestation as the brain waves that appear during the practice of yoga nidra. Understand how practicing yoga nidra bridges spirituality, neurochemistry, and philosophy. In this presentation, yoga teacher Mia Park will bring together the ancient theories and practices of yoga with present day scientific based knowledge to show the efficacy of this simple but powerful practice.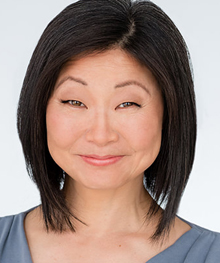 Mia Park has thousands of hours of training in traditions that include tantra yoga, yoga therapy, trauma informed yoga, yoga for children and seniors, meditation, alignment, and more. She is a YACEP, E-RYT 500 and 200 CYT, 500 hour Viniyoga teacher, domestic violence advocate, Rest and Renew restorative yoga teacher, iRest Level 1 teacher, and a Certified Integrated Ayurvedic Practitioner and Advanced Yoga Teacher. For more information visit miaparkyoga.com or miapark.com.
This program will be streamed on YouTube, Facebook, and our website.
You can also register for Mia Park's online workshop, A Conscious Relaxation Workshop: The Theory and Practice of Yoga Nidra, on Saturday, February 13.