with Martin Leiderman
Thursday, February 18, 7:00 p.m. CST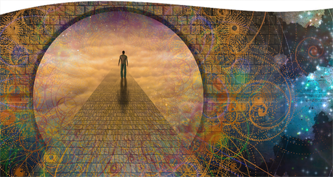 In this lecture we'll explore the Theosophical view of the "Mystery of Consciousness" as the path taken by the human monad from the moment of emerging from its state of absorption (state of rest or Pralaya) within the One. This state of absorption is described as universal unconsciousness. When the human monad emerges, acquiring or manifesting its Mental Principle (Manas), it experiences consciousness of the Self or Ego. But what comes next? What is the end-game of human existence? To answer this question, we'll follow the Monad's journey as outlined in Helena P. Blavatsky's The Secret Doctrine. We'll see that once Manas is active in us, it becomes by necessity dual - Higher and Lower Mind - another mystery, as at times we seem lost in a world where duality reigns. Lastly, we'll find in the mystical little book, The Voice of the Silence, how Theosophy puts all this together, showing the road that leads to the Path of Illumination.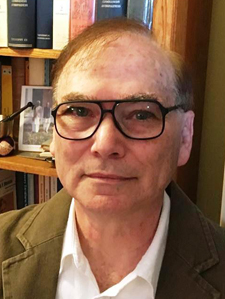 Martin Leiderman is an industrial engineer, born in Venezuela and currently residing in Los Angeles, who retired in 2019 after 37 years at an avionics company. He is a long-time student of Theosophy and a Life Member of the Theosophical Society in America as well as a national and international lecturer in Spanish and English. In addition to studies in Theosophy, his interests include ancient Egypt, Plato and the Neoplatonists, Hermetic literature, Alchemy and comparative symbology. In 2019 he wrote an extensive introduction to a Spanish printing of Comentarios A La Doctrina Secreta (The Secret Doctrine Commentaries). Presently, Martin is a Board Member of the Krotona Institute of Theosophy in Ojai, CA.
This program will be streamed on YouTube, Facebook, and our website.
You can also join Martin Leiderman for an online class, The Theosophy of the Egyptian Book of the Dead, beginning Monday, February 22.