with Venerable Bhikkhu Bodhi
Thursday, March 4, 7:00 p.m. CST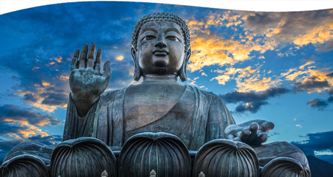 The ancient Buddhist scriptures contain a dialogue between the Buddha and a yaksha, a demonic being, in which the yaksha asks the Buddha four riddles that touch on our most urgent concerns:
What is the best treasure for a person in this world?
What is the practice that leads to happiness?
What is the sweetest of tastes?
How should one live the best kind of life?
The Buddha's answers are clear, simple, practical, and immediately convincing. In this lecture, the highly distinguished Buddhist scholar Venerable Bhikkhu Bodhi will explore the significance of these answers in relation to our aspirations for a life of peace, harmony, and fulfillment, both individually and communally.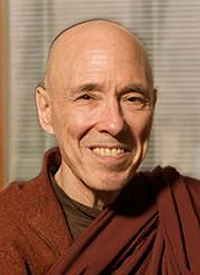 Venerable Bhikkhu Bodhi is an American Buddhist monk. Born in Brooklyn, New York, in 1944, he obtained a B.A. in philosophy from Brooklyn College (1966) and a Ph.D. in philosophy from Claremont Graduate School (1972). Drawn to Buddhism in his early 20s, he traveled to Sri Lanka, where he received full ordination in 1973. He was appointed editor of the Buddhist Publication Society (in Sri Lanka) in 1984 and as its president in 1988. Ven. Bodhi has many important publications to his credit, including In the Buddha's Words (2005). In 2000 he gave the keynote address at the United Nations on its first official celebration of Vesak. He returned to the U.S. in 2002 and currently resides at Chuang Yen Monastery, teaching both there and at Bodhi Monastery. He is also the chairman of Yin Shun Foundation.
This program will be streamed on YouTube, Facebook, and our website.