Thursday, March 4, 7:00 p.m. CST FREE WEBCAST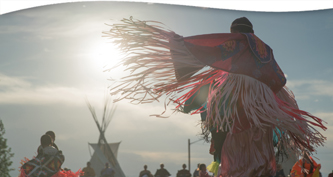 Join Billie Topa Tate for an exciting look at the journey of the Medicine men and Medicine women of the Apache Tradition. Hear untold stories of their spirit guides, healing energies, psychic abilities, and much more. Experience a demonstration of how Native elders used "enlightened language" techniques and how this helped them connect with their higher self, their personal guides, and with the Creator.
Topics include:
The journey of the Medicine man and Medicine woman
How they receive assistance from their spirit guides
Helpful daily techniques you can utilize for your life's purpose
How the modern-day mystic can integrate these techniques
Demonstration of "enlightened language" used by the native mystics
Energy tools used by the Medicine men and Medicine women to stimulate insight and healing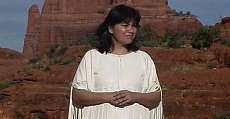 Billie Topa Tate is the founder of MSI Wellness Center. She is Mescalero Apache and is dedicated to "Creating a Sacred Place One Person at a Time" through the indigenous native teachings of her teachers. Topa Tate has lectured and taught at Northwestern University, Cancer Treatment Centers of America, and more. Her work has been published in several magazines, and she is the author of several meditation recordings and books. She is dedicated to being of service to anyone who is seeking wellness, mindfulness training, and spiritual growth. Learn more at her website: msi-healing.com.
This program will be streamed on YouTube, Facebook, and our website.
You can also register for Billie's workshop A Native Guide to the Crystal and Stone Kingdom: Exploring Ancient Indigenous Wisdom on Saturday, March 6.