Saturday, November 6, 1:00 – 2:30 p.m. CDT
$40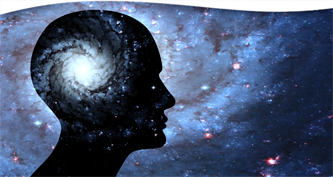 Throughout history, mystics have claimed that in non-ordinary states of awareness, they are able to perceive that everything— the entire universe—is deeply interconnected.
Over the last century or so, as scientific ways of understanding reality have advanced, methods have been developed for studying these "mini-mystical" experiences—otherwise known as psychic or psi phenomena—in the laboratory.
Today, there are nearly 20 meta-analyses of different classes of psi experiments, comprising thousands of laboratory studies performed by scores of investigators and published in professional peer-reviewed journals around the world.
In this interactive workshop, Dr. Dean Radin, chief scientist at the Institute of Noetic Sciences, will present findings of the latest scientific research exploring psychic phenomena and the challenges they pose for the materialistic explanation of reality.
There will be time for Q&A and discussion during this exciting and unique opportunity to delve into the deepest mysteries of life.
$40
Registration includes on-demand access to a recording of the workshop, which can be viewed for two weeks following the date it was presented.
To ensure you receive your meeting link prior to the live program, please register by November 5.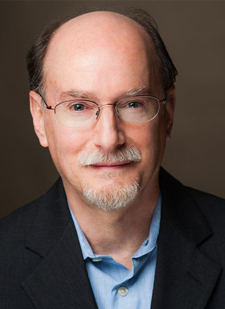 Dean Radin, M.S., Ph.D., is Chief Scientist at the Institute of Noetic Sciences (IONS) and Associated Distinguished Professor at the California Institute of Integral Studies. He earned a B.S. (electrical engineering, magna cum laude with honors in physics), and then an M.S. (electrical engineering) and a Ph.D. (psychology) from the University of Illinois, Urbana-Champaign. Before joining the IONS research staff in 2001, Radin worked at AT&T Bell Labs, Princeton University, University of Edinburgh, and SRI International. He has given over 600 talks and interviews worldwide, and is author or coauthor of over 300 scientific and popular articles, four dozen book chapters and Forewords, two technical books, and four popular books translated into 15 foreign languages: The Conscious Universe (1997, HarperCollins), Entangled Minds (2006, Simon & Schuster), Supernormal (2013, RandomHouse), and Real Magic (2018, PenguinRandomHouse).
Program Format
This is a live, interactive online program that will also be recorded for on-demand viewing. Our goal is to send recordings to you within two business days, often sooner. Recordings will be available for on-demand viewing for two weeks following the day the program was presented.
Software Platform
Zoom for Windows, Mac, or mobile device; minimum recommended network bandwidth 1.5 Mbps. Please download Zoom for free at zoom.us/download, and test your connection at zoom.us/test. New to Zoom? Check out www.theosophical.org/FAQ. Please email webinars@theosophical.org for further information.