FREE WEBCAST
Thursday, January 6, 7:00 p.m. CST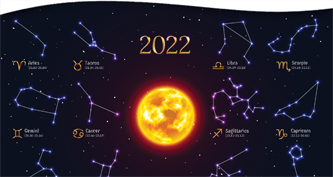 What significant astrological events are in store for us this year, and how can we make the most of these influences? Join astrologer Rachel Lang for an in-depth talk on the astrology of 2022.
We're moving through interesting times as the U.S. faces its Pluto return—an event that only happens once every 248 years. Jupiter, the planet of faith and belief, will move through mystical Pisces in 2022, offering hope for a more compassionate world. Economic and environmental shifts are possible with the eclipses happening in Taurus, an earth sign.
These astrological influences mean our priorities are shifting as we move beyond 2021. Find out what it could mean for you.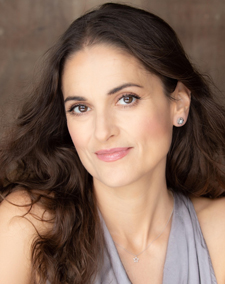 Rachel Lang, a professional astrologer, psychic medium, and healer, is a regular contributor to a variety of publications, including Bustle, Brit + Co, LVBX, Romper, PopSugar, and the Omega News. As an internationally recognized speaker, she enjoys sharing her astrological and spiritual knowledge with others and regularly offers presentations, classes, and workshops. Rachel began studying astrology and developing her spiritual gifts more than 20 years ago and has maintained a private practice working with individuals and businesses since 2006. She holds a master's degree in theology from Loyola Marymount University, with an emphasis on feminist theology and ethics. Rachel is certified by the American Federation of Astrologers and is a member of the International Society for Astrological Research. She is also certified as an advanced psychic medium through the Lisa Williams International School of Spiritual Development. Learn more at rachellangastrologer.com.
This program will be streamed live on YouTube, Facebook, and our website on January 6 at 7:00 p.m. CST.