FREE WEBCAST
Thursday, February 10, 7:00 pm. CST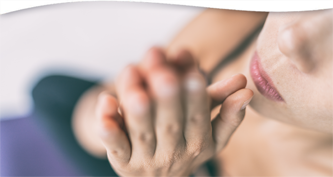 Andi and Jonathan Goldman will discuss the importance and power of sound in these extraordinary times of shift and change, including the psycho-acoustic and vibro-acoustic benefits of specific sounds.
In particular, they will discuss the ability of humming—the simplest self-created sound—to reduce stress, enhance relaxation, strengthen our immune system, lower heart rate and blood pressure, release melatonin, generate nitric oxide, and resonate different parts of the body for an internal, therapeutic massage. Conscious humming creates resonance and intention that can manifest extraordinary benefits for body, mind and spirit.
Andi and Jonathan will also discuss how sound can be used to manifest planetary healing.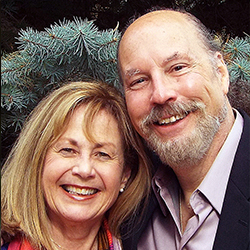 Jonathan Goldman, M.A., is an international authority and pioneer in the field of sound healing. He is a renowned writer, musician and teacher. Jonathan is the author of several books including The Divine Name and The 7 Secrets of Sound Healing. A Grammy nominee, his award winning recordings include: "Chakra Chants" and "The Divine Name." Jonathan is the founder and director of the Sound Healers Association, and CEO of Spirit Music. In 2011, he was named as one of Watkins' Mind Body Spirit magazine's 100 Most Spiritually Influential Living People.
Andi Goldman, M.A., L.P.C., is a licensed psychotherapist, specializing in holistic counseling and sound therapy. She is the director of the Healing Sounds® seminars and co-director of the Sound Healers Association. She is a musician, teacher, sound healer, award-winning author, and the wife and partner of Jonathan Goldman.
Jonathan and Andi Goldman have co-authored Chakra Frequencies and their new best-selling The Humming Effect. Together Jonathan and Andi have dedicated their lives to the path of service, helping awaken and empower others with the ability of sound to heal and transform. Learn more at www.healingsounds.com.
This program will be streamed live on YouTube, Facebook, and our website on Thursday, February 10 at 7:00 p.m. CST.