FREE WEBCAST
Thursday, February 24, 7:00 p.m. CST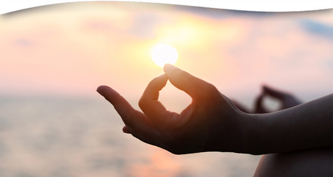 Mindfulness is hugely popular these days. Once an esoteric topic only familiar to people with interests in Eastern spiritual traditions such as Buddhism, today mindfulness is commonplace, with books, magazines, videos, podcasts, and training programs readily available for consumption. However, the popularity of mindfulness may have outstripped a true understanding of its use and limitations.
Rather than being an all-purpose panacea that can solve all problems, mindfulness is a conditioned mental quality that can be used for both positive and negative purposes. Thus, the Buddha encouraged the development of Right Mindfulness, not just any mindfulness. In this lecture we will explore what constitutes Right Mindfulness as distinct from ordinary self-awareness, or knowing, that is common to all of us.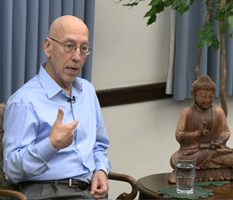 John Cianciosi was ordained a Buddhist monk in Thailand in 1972 and trained under one of that country's most gifted and influential meditation masters, the late Venerable Ajahn Chah. While living in remote jungle monasteries, he led a disciplined, celibate life devoted to the practice of mental cultivation. Later, he was appointed abbot of Wat Pah Nanachat, the International Forest Monastery established to provide training for the growing number of Ajahn Chah's Western disciples. In 1982, he was asked to establish a Buddhist monastery in Perth, Western Australia. For the next 14 years, he was instrumental in successfully establishing Bodhinyana Monastery and Dhammaloka Buddhist Centre. In 1995 he left the monastic life and moved to the Chicago, Illinois area, where he continues to share his insights and wisdom. He is the author of The Meditative Path and is currently the director of public programs at the Theosophical Society in America.
This program will be streamed live on YouTube, Facebook, and our website on Thursday, December 9 at 7:00 p.m. CST.