FREE WEBCAST
Thursday, March 10, 7:00 p.m.
This program is available to all thanks to the generous support of Sydney MacInnis.*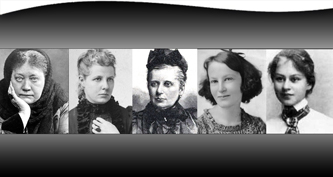 As anyone familiar with theosophy knows, the movement's early leaders included two prominent women: Helena Blavatsky and Annie Besant. Female leadership was highly unusual in spiritual and religious organizations at that time, so naturally the organization attracted other powerful women who also contributed to the spreading of Theosophical ideas. Join us to find out more about three such women—Constanze Wachtmeister, a contemporary of Helen Blavatsky, Wanda Dynowska, a contemporary of Annie Besant, and Dora Kunz, co-creator of Therapeutic Touch and former president of the society— and how their contributions can inspire our work in the 21st century.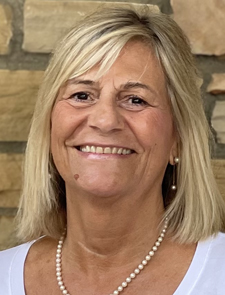 Susanne Hoepfl-Wellenhofer was born in Austria and has been living and working in the U.S. since 1986. Even before finding Theosophy in 2010, she had been following her own spiritual path, comparing religion, science, philosophy, and psychology for over 20 years. She is currently the president of the Washington, D.C. Lodge and recently created a course for the Online School of Theosophy. She has a law degree from the University of Graz and a master's degree in educational technology from George Washington University, where she worked for 20 years before retiring in 2019. She continues to translate German to English, including texts from Theosophist Dr. Franz Hartmann, and she is also a yoga instructor. Learn more at spiritualityconsciousnessandme.com.
This program will be streamed live on YouTube, Facebook, and our website on March 10 at 7:00 p.m. CST.
*To learn about sponsoring a lecture, please contact us at giving@theosophical.org.