FREE WEBCAST
Thursday, February 17, 7:00 p.m. CST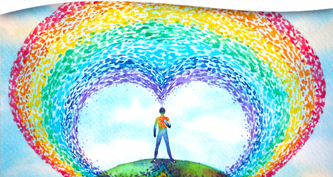 It is the purpose of all art to convey a sense of beauty. This beauty arises when all the elements are in harmony and in the right proportion. This is true of all paintings, sculpture, architecture, music, and design. There is no book or instruction manual that can teach that harmony and balance; one learns through trial and error. When beauty is achieved, it creates joy in the consciousness of the observer.
This is also true of human life and all our relationships, not only to people but also to property, work, Nature, pleasure, and oneself. It requires a harmonious blend of the physical, intellectual, emotional, and spiritual aspects of life. Learning to attain this balance cannot be learned from a book or a teacher. Such learning is the highest art: the art of living.
In this lecture, Professor Padmanabhan Krishna will draw on the teachings of Krishnamurti and others to help us discover the art of living for ourselves by approaching life with a learning mind instead of an achieving mind. Wisdom is a by-product of such learning, and it is essential to leading a harmonious, creative and happy life.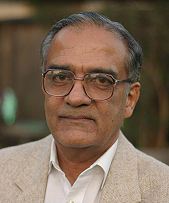 Professor Padmanabhan Krishna is a Trustee of the Krishnamurti Foundation India. He has written articles and books on various issues relating to the teachings of J. Krishnamurti, and has delivered lectures on education, science and society around the world. He is an honorary scientist and fellow of the Indian National Science Academy, New Delhi, as well as the Indian Academy of Sciences, Bangalore. Before joining the Krishnamurti Foundation in India, he was a professor of physics at Banaras Hindu University, where he was a faculty member for 24 years. He specializes in solid state physics with a specialty in X-ray crystallography. His talks can be read at www.pkrishna.org. Prof. Krishna has recently published a book about Krishnamurti and his teachings called A Jewel on a Silver Platter: Remembering J.Krishnamurti.
This program will be streamed live on YouTube, Facebook, and our website on Thursday, February 17 at 7:00 p.m. CST.