FREE WEBCAST
Thursday, May 26, 7:00 p.m. CDT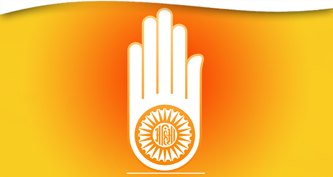 Though it is less well-known in the Western world than the paths of Hinduism and Buddhism, the Jain tradition of India has been a vital source of wisdom for thousands of years. This tradition is best known for its profound commitment to ahimsa: nonviolence in thought, word, and action. To this end, the Jains created the world's first known animal hospitals. The Jain observance of strict vegetarianism has also shaped Hindu and Buddhist practice, and the Jain ideal of nonviolence was a strong influence on the thought of Mahatma Gandhi, who grew up in a part of India where Jain traditions have long been prominent.
This presentation will begin with a broad overview of Jain thought and practice for those who are unfamiliar with this tradition, and then focus on a unique Jain contribution to universal wisdom in the form of the Jain doctrines of relativity–anekāntavāda, nayavāda, and syādvāda–which teach that reality is many-sided, and that this many-sidedness gives rise to the diverse views and paths of the world's religions and philosophies.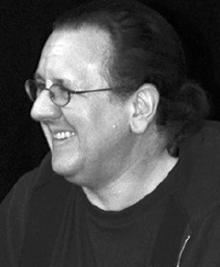 Jeffery D. Long is Professor of Religion and Asian Studies at Elizabethtown College, in Elizabethtown, Pennsylvania. His graduate degrees are from the University of Chicago Divinity School and his undergraduate degree is from the University of Notre Dame. He also studied for two years at Jawaharlal Nehru University in New Delhi, India. Jeffery is the author of A Vision for Hinduism (2007), Jainism: An Introduction (2009), The Historical Dictionary of Hinduism (2011), and Hinduism in America: A Convergence of Worlds (2020), as well as a variety of articles and essays in edited volumes available on Amazon.com.
This program will be streamed live on YouTube, Facebook, and our website on Thursday, May 26 at 7:00 p.m. CDT.