FREE WEBCAST
Thursday, June 16, 7:00 p.m. CDT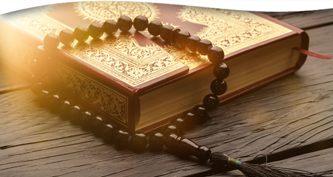 In states of ecstasy, Rumi uttered, "I am a slave of the Qur'an; I am dust on the path of Muhammad." Hafiz felt moved to memorize the Qur'an in its entirety. Rabia spent countless nights wrapped in meditation over verses of beauty from the holy Book.
Imam Jamal Rahman will offer reflections on precious wisdom gleaned from the Qur'an and sayings of the Prophet Muhammad that have perfumed the hearts of Sufi mystics. These universal insights and practices from the Islamic Tradition can help illuminate the path of seekers of any faith as well as those unaffiliated with any tradition.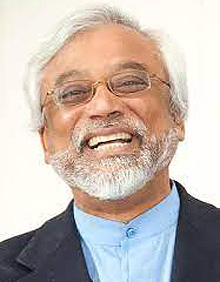 Imam Jamal Rahman is a popular speaker on Islam, Sufi spirituality, and interfaith relations. Along with his Interfaith Amigos, he has been featured in the New York Times, CBS News, BBC, and various NPR programs. Jamal is co-founder and Muslim Sufi minister at Interfaith Community Sanctuary and adjunct faculty at Seattle University. He is a former co-host of Interfaith Talk Radio and travels nationally and internationally, presenting at retreats and workshops. Jamal's passion lies in interfaith community building. He remains rooted in his Islamic tradition and cultivates a "spaciousness" by being open to the beauty and wisdom of other faiths. Through an authentic and appreciative understanding of other paths, Jamal feels that he becomes a better Muslim and a more developed human being. This spaciousness is not about conversion, but about completion. Jamal is also an author of several books. Since 9/11 he has been collaborating with Rabbi Ted Falcon and Pastor Don Mackenzie. Affectionately known as the Interfaith Amigos, they tour the country sharing the message of spiritual inclusivity.
This program will be streamed live on YouTube, Facebook, and our website June 16 at 7:00 p.m. CDT.