FREE WEBCAST
Thursday, June 23, 7:00 p.m. CDT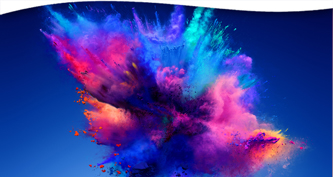 Whatever your vocation, you are an artist, and your masterpiece is your own life.
Most of us were taught that creativity comes from the mind. The greatest artists recognize that the most original and transformative ideas actually come from the depth of their being – their core creativity.
Join Dr. Ronald Alexander to discover how to unlock your core creativity to transform your masterpiece with clarity and confidence in your creative abilities. In this engaging and powerful talk participants will learn how to:
Reclaim their creative selves
Access Absorbing Mind, Open Mind and Generating Mind consciousness
Mindfully shift negative emotions
Make mindful decisions

Ronald A. Alexander, PhD, MFT, SEP (Somatic Experiencing Practitioner) is a psychotherapist, leadership coach, and clinical trainer in the fields of Mindfulness Meditation, Core Creativity, Gestalt Therapy, Ericksonian Mind-Body Therapies and Somatic Experiencing. He is the Executive Director of the OpenMind® Training Program, which has offered personal and professional training programs in mindfulness-based mind-body therapies, transformational leadership, and meditation for over 40 years. As a lay Zen Buddhist practitioner, he specializes in utilizing mindfulness meditation in his professional and corporate work to help people access the mind states that open the portal to their core creativity. He is the author of the new book Core Creativity: The Mindful Way to Unlock Your Creative Self, a practical and engaging guide to achieve clarity and profound transformation in one's life.
This program will be streamed live on YouTube, Facebook, and our website on Thursday, June 23 at 7:00 p.m. CDT.