FREE WEBCAST
Thursday, June 30, 7:00 p.m. CDT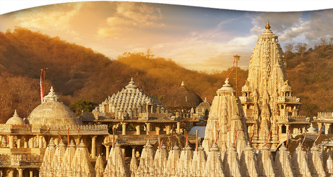 Jainism is a spiritual tradition originating in ancient India, and it is one of the world's oldest religions in practice to this day. The Jain tradition envisions the world as teeming with abundant, endless forms of life, present since beginningless time. Though these souls take different forms, they are indestructible, taking birth after birth, whether elemental, microbial, animal, infernal, or heavenly. Humans have the power to understand and reverse the bondage of karma. By adhering to nonviolent thought, word, and action, one can advance toward the eventual goal of perfect freedom.
This talk will outline the Jain worldview and track the work of Jain nonviolence in history.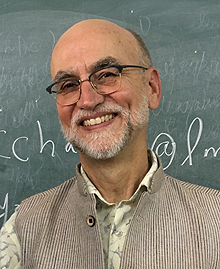 Christopher Key Chapple is Doshi Professor of Indic and Comparative Theology and is the founding director of the Master of Arts in Yoga Studies program at Loyola Marymount University in Los Angeles. He has published more than 20 books, including Karma and Creativity (1986), Nonviolence to Animals, Earth, and Self in Asian Traditions, Earth, and Self in Asian Traditions (1993), Reconciling Yogas (2003), Yoga and the Luminous (2008), Living Landscapes: Meditations on the Elements in Hindu, Buddhist, and Jain Yogas (2020), and several edited volumes on religion and ecology. He has received numerous grants for his research, including from the National Endowment for the Humanities and the Fulbright Nehru Fellowship program. He serves on the advisory boards for the Forum on Religion and Ecology (Yale), the Ahimsa Center (Pomona), the Jaina Studies Centre (London), the Dharma Academy of North America (Berkeley), the Uberoi Foundation (Denver), the South Asia Studies Association (Los Angeles), the Center for Religions and Spirituality (LMU), and the International School for Jain Studies (Delhi).
This program will be streamed live on YouTube, Facebook, and our website on June 30 at 7:00 p.m. CDT.