FREE WEBCAST
Thursday, September 1, 7:00 p.m. CDT
This program is available to all thanks to the generous support of Ken and Barb LaSorella.*
Mona Sobhani, Ph.D., is a cognitive neuroscientist who aggressively defended her scientific worldview until a series of life-altering events caused her to reconsider spirituality, launching her on a two-year investigation into the mysteries of our universe. Along the way, as her interests shifted from pure materialist science to the space where science and spirituality merge, she came to believe that consciousness is the common underlying thread.
In this talk, Dr. Sobhani shares the research that transformed her from a diehard materialist to an open-minded spiritual seeker. She also discusses why neuroscience views subjective experience (including that of spirituality) with skepticism and explains away spiritual and mystical states with neural explanations, even though many scientists believe in exceptional human experiences and a higher power.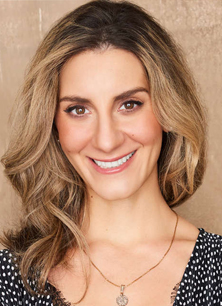 Mona Sobhani, Ph.D., is a cognitive neuroscientist, author, and entrepreneur. A former research scientist at the University of Southern California, she holds a doctorate in neuroscience from the University of Southern California and completed a post-doctoral fellowship at Vanderbilt University with the MacArthur Foundation Law and Neuroscience Project. She is now co-founder of Pala, a full-stack consulting company that uses behavioral and humane technology design to create consumer software products. Her work has been featured in the New York Times, VOX, and other media outlets. She is the author of Proof of Spiritual Phenomena: A Neuroscientist's Discovery of the Ineffable Mysteries of the Universe (August 23, 2022, Park City Press/Inner Traditions), which details her transformation from a diehard scientific materialist to an open-minded spiritual seeker. In the Brave New World of Psychedelic Science newsletter, she writes about the psychedelic renaissance and consciousness. She lives in Los Angeles, California. Learn more at monasobhaniphd.com and psychedelicrenaissance.substack.com or follow her on social media.
This program will be streamed live on YouTube, Facebook, and our website on Thursday, September 1, at 7:00 p.m. CDT.
*To learn about sponsoring a lecture, please contact us at giving@theosophical.org.