FREE WEBCAST
Thursday, September 22, 7:00 p.m. CDT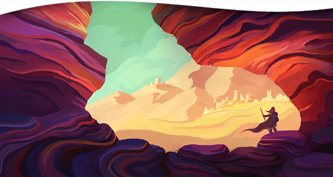 Ancient Hellenic religion is full of heroes and holds the possibility of apotheosis—that a human may transcend their current state and become a god or realized being. What does it mean to be a hero according to this tradition? What do the ancient sources tell us that might inform our developmental path? What can we glean about the process of becoming a god?
Wiccan High Priestess and religious studies scholar Gwendolyn Reece believes that we are being called upon to walk a heroic path in which we are striving for excellence and to be of benefit to more than just our near and dear. She is obviously not an enlightened being…but is deeply interested in figuring out how to become one and, in her tradition, believes that the Great Ones are clear that what They want is for us to grow and transcend our limitations, becoming like Them.
Gwendolyn Reece holds a Ph.D. in education and master's degree in religious studies. She is the Associate University Librarian and Director of Research, Teaching, and Learning at American University. Gwendolyn has been a member of the Theosophical Society in America since 1999 and is a Wiccan High Priestess of the Assembly of the Sacred. She leads Theophania coven in Washington, D.C., and organizes the Sacred Space Conference, the largest annual esoteric conference on the east coast.
This program will be streamed live on YouTube, Facebook, and our website on September 22 at 7:00 p.m. CDT.