FREE WEBCAST
October 20, 7:00 p.m. CST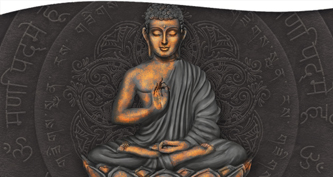 One of the most popular and widely known discourses of the Buddha, particularly among the Buddhists in the Theravada Buddhist countries, is The Mangala Sutta. The Pali word "Mangala" means something auspicious, a blessing, a good or lucky sign, or an omen; and "sutta" means discourse. So, it has often been translated in the English as the "Discourse on Blessings." In this discourse, the Buddha endeavors to answer the age-old question posed by all: How can one achieve happiness? His advice is as relevant today as it was when he gave this teaching. The Buddha presented 38 conditions, blessings, or auspicious omens that are conducive to success and happiness in this life and future lives. These conditions, which are both ethical and spiritual in nature, will lead not only to success and happiness in life, but also constitute the essence of a spiritual life that culminates in the realization of enlightenment.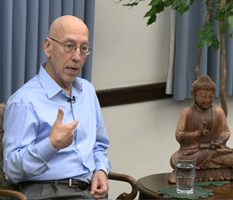 John Cianciosi was ordained a Buddhist monk in Thailand in 1972 and trained under one of that country's most gifted and influential meditation masters, the late Venerable Ajahn Chah. While living in remote jungle monasteries, he led a disciplined, celibate life devoted to the practice of mental cultivation. Later, he was appointed abbot of Wat Pah Nanachat, the International Forest Monastery established to provide training for the growing number of Ajahn Chah's Western disciples. In 1982, he was asked to establish a Buddhist monastery in Perth, Western Australia. For the next 14 years, he was instrumental in successfully establishing Bodhinyana Monastery and Dhammaloka Buddhist Centre. In 1995 he left the monastic life and moved to the Chicago, Illinois area, where he continues to share his insights and wisdom. He is the author of The Meditative Path and is currently the director of public programs at the Theosophical Society in America.
This program will be streamed live on YouTube, Facebook, and our website on Thursday, October 20, at 7:00 p.m. CST.