FREE WEBCAST
Thursday, November 17, 7:00 p.m. CDT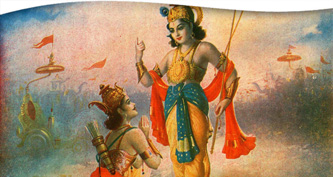 The Bhagavad Gita contains the very essence of Eastern thought, and is in itself a description of the spiritual path of the disciple, taken from many angles. Its message is essentially that of dharma, or right action, right thought, and right path. It is the dialogue between Arjuna, the paradigmatic warrior, and the God Krishna, a symbol of the soul.
When a monumental confrontation is about to be unleashed, a most unusual and unique situation takes place: while tension builds up between two armies, Krishna in the middle of the battlefield, gives Arjuna the most sacred teachings. These teaching becomes the Bhagavad Gita, or "The Song of the Lord, Krishna." Its core may perhaps be what the Yogasutras teach; that behind form, there is a Thinker who uses the form; and that the aspiring disciple should "step out of illusion, and be who he essentially is, the soul."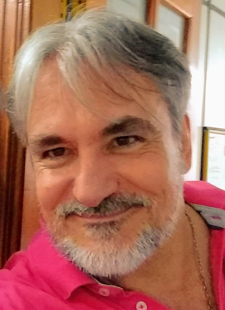 Eduardo Javier Gramaglia holds a degree in classical philology from National University. He gives seminars, workshops, and lectures on a wide range of Theosophical subjects. His main area of research is the late Hellenistic tradition, particularly its hermetic texts on mystery traditions and astrology. He published Hermetic Astrology in 2006, the first book in Spanish on the ancient astrological traditions. He has taken part in international conventions, given seminars, and published two English translations of Ancient Greek astrological manuals. Eduardo teaches Ancient Religion and Myth, as well as Sanskrit language and literature at National University. He is also the principal pianist and harpsichordist of the Municipal Chamber Orchestra in Cordoba, Argentina and teaches musical analysis and the history of music.
This program will be streamed live on YouTube, Facebook, and our website on Thursday, November 17, 7:00 p.m. CST.