FREE WEBCAST
Thursday, November 3, 7:00 p.m. CDT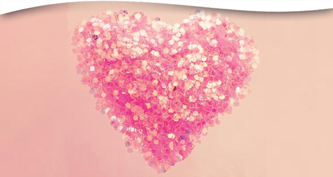 So many of us yearn for a deeper connection to ourselves, our loved ones, and the universe. More often than not, we also become exhausted by a world of judgments, fear, and conflict. Renowned spiritual teacher Matt Kahn invites you to take a deep dive into the transformative power of holding space, and learn how to connect and discover a true depth of safety in your body no matter the circumstances at hand or behavior of others.
Join Matt Kahn as he supports you in welcoming a new level of presence, awareness, peace, and clarity into your life in a timeless journey into the heart of awakening.


In this presentation, you will:
Explore more conscious ways of communicating as a way of embodying and expressing love, kindness, and compassion
Recognize the importance of personal boundaries as a means of discerning authentic love from patterns of obsession and more
Experience Matt Kahn's profound healing transmission and loving wisdom.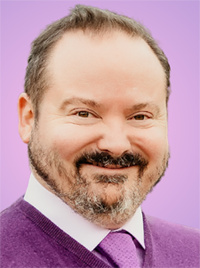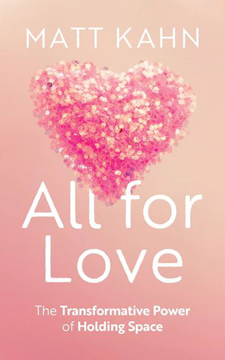 Matt Kahn is an incomparable spiritual teacher, highly attuned empathic healer, powerful speaker, and captivating author. He enriches people's lives by providing heart-centered solutions that ignite, delight, and unite! Matt wrote the highly acclaimed books Whatever Arises, Love That, Everything Is Here to Help You, and The Universe Always Has a Plan, which have been translated into more than a dozen languages. His second book, Everything is Here to Help You, was featured in the "Be Kind" box by Ellen DeGeneres.
His newest book, All For Love: The Transformative Power of Holding Space, is receiving widespread accolades and is topping bestseller lists.. Matt has become a YouTube sensation with his healing and often humorous videos. With 21 million YouTube channel views, followers are finding relief from the challenges of daily life through his heart-centered messages. Among his honors, Matt was named one of the top 100 Most Spiritually Influential Living People by Watkins magazine, alongside the Dalai Lama and Eckhart Tolle. When the world gets crazy, help is here – one "I Love You" at a time.
This program will be streamed live on YouTube, Facebook, and our website on Thursday, November 3, at 7:00 p.m. CDT.