FREE WEBCAST
Thursday, December 1, 7:00 p.m. CST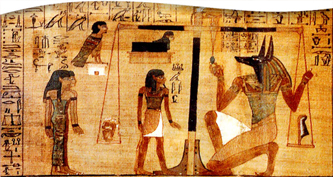 The true name of what we call The Egyptian Book of the Dead was known to the Egyptians as The Book of Coming into Light. The scribes who created the hundreds of books of the afterlife chapter by chapter, who inscribed the coffins and tomb walls, who worked the inscriptions of golden shrine boxes, considered themselves the most blessed of Egyptians. Their knowledge of the Book of the Dead gave them insight into how to live their lives as beings of light, of choice, of illuminated consciousness. "The scribe who knows these inscriptions is a thousand times blessed," they used to say.
In this lecture, we will look at the creation of various afterlife texts, including The Pyramid Texts, The Book of Two Ways, the Appeasing of Sekhmet and the all-important chapters of the Negative Confession, The Hours of the Night, and Knowing the Shadows of Ra.
You can also sign up for Normandi's online workshop Hieroglyphic Thinking on Saturday, December 10!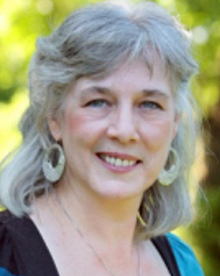 Rev. Dr. Normandi Ellis is an arch-priestess of the Temple of Isis and has led sacred trips to Egypt since 1992. Awakening Osiris, her original translations of the hieroglyphs found in the Egyptian Book of the Dead, is considered a spiritual classic. Her other books exploring ancient Egyptian metaphysics include Dreams of Isis, Feasts of Light, Imagining the World into Existence, Invoking the Scribes of Ancient Egypt and The Union of Isis and Thoth. Her essays have appeared in Watkins - Body Mind Spirit, Parabola, Gnosis, Magical Blend and The Rosicrucian Digest among other magazines. In 2020, Normandi completed her doctorate of divinity in comparative religions. She is a Spiritualist minister astrologer living in Chesterfield, Indiana.
This program will be streamed live on YouTube, Facebook, and our website on Thursday, December 1, at 7:00 p.m. CST.