FREE WEBCAST
Thursday, February 9, 7:00 p.m. CT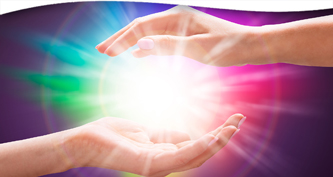 In a world rocked by change, how can you work from the inside out to evolve your energies, build resilience, and support personal and planetary well-being? Ellen Meredith's answer to this question is to teach us how to use the language our bodies speak—energy—to tap into the conversations taking place just under the surface of your awareness. Your body, mind, and spirit are constantly communicating with each other and by learning to "speak energy." You can participate more consciously in those exchanges and profoundly influence individual and collective health and well-being.
In a lively style that invites play, exploration, and tapping into your own experiential wisdom, Ellen will bring to light how your body can show you the way to navigate change.
You can also join Ellen for an interactive energy healing workshop on Saturday, February 18. Register for Energy Healing to Navigate Change here.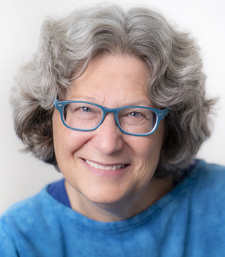 Ellen Meredith, Doctor of Arts, is a conscious channel, medical intuitive, energy medicine practitioner, teacher, and author. She has been in practice since 1984, helping over ten thousand clients and students across the globe tune into and communicate with their own energies, hear their inner guidance, and heal. Ellen is renowned for her down-to-earth, yet out-of-the box thinking. Originally trained as a healer by her inner teachers, Ellen later became an Eden Energy Medicine Advanced Practitioner (EEMAP), served on Donna Eden's faculty, and is presently on the faculty of Shift Network. She is the author of several books, including Your Body Will Show You the Way: Energy Medicine for Personal and Global Change and The Language Your Body Speaks: Self-healing with Energy Medicine. In addition, Ellen has produced numerous courses for energy medicine practitioners and self-healers on DVD and via Shift Network.
This program will be streamed live on YouTube, Facebook, and our website on Thursday, February 9 at 7:00 p.m. CT.