FREE WEBCAST
Thursday, February 23, 7:00 p.m. CT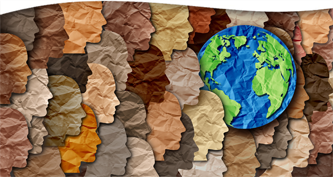 Employing the Buddhist symbol of Indra's net—a vast net spanning the universe that connects all life—as a guiding concept, Pamela Ayo Yetunde stresses the importance of "mutuality," or a radical inclusivity based in human interconnectedness. To achieve this, we must pursue a "compassion revolution" by caring for those we may not know or like and preventing "mobbery" (the accumulation of personal anger into powerful group anger).
Ayo's offering is anchored in her own human story and rooted in her interpretations of Buddhist tradition and astute analysis of our present politics. She weaves an authentic invitation to all of us to draw on her reflection and teaching to be our most fully present and compassionate selves, in kinship with all beings.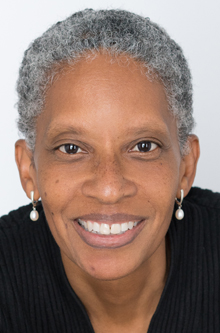 Pamela Ayo Yetunde, J.D., M.A., Th.D. is a pastoral counselor, professor, and writer. She wrote Casting Indra's Net: Fostering Spiritual Kinship and Community, and co-edited Nautilus Book Award-winning Black and Buddhist: What Buddhism Can Teach Us about Race, Resilience, Transformation, and Freedom with Cheryl A. Giles. Yetunde is also the author of the Frederick J.Streng Award-winning Buddhist-Christian Dialogue, U.S. Law, and Womanist Theology for Transgender Spiritual Care and Object Relations, Buddhism, and Relationality in Womanist Practical Theology. In response to the torture and killing of George Floyd, Ayo became the principal founder of Buddhist Justice Reporter (www.buddhistjustice.com) and was recognized in 2022 by the International Women's Meditation Center Foundation as one of the Outstanding Women in Buddhism. Yetunde earned a M.A. from Holy Names University, a J.D. from Indiana University School of Law-Bloomington, a Th.D. from Columbia Theological Seminary, and did her post-doctoral research at Harvard Divinity School.
This program will be streamed live on YouTube, Facebook, and our website on Thursday, February 23 at 7:00 p.m. CT.