FREE WEBCAST
Thursday, March 16, 7:00 p.m. CT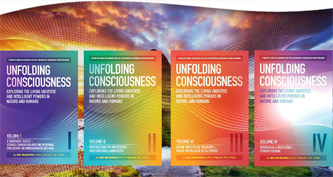 Unfolding Consciousness is a four-volume work that has been two decades in the making, much of this time during the most turbulent period in modern world history. It represents the fruits of over half a century of exploration and research in science and the perennial philosophy.
During this informative lecture, Dr. Edi Bilimoria will present topics from this volume with the goals:
| | |
| --- | --- |
| 1. | To point towards a deeper understanding of humans' spiritual anatomy and physiology. |
| 2 | To show how such insights into these subtle aspects provide an understanding of the principles of the universe and nature because, as the legendary philosophers declared, "Man is the Measure of All Things." |
| 3. | To show that humans and the universe, down to the minutest particle of matter, are imbued with consciousness, goal-orientated evolution, and purpose. |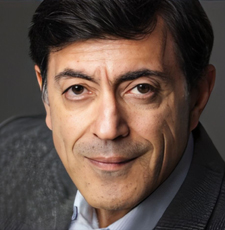 Dr. Edi Bilimoria was born in India and educated at the universities of London, Sussex, and Oxford. He presents an unusual blend of experience in the fields of science, arts, and philosophy. Professionally, Edi is an award-winning engineer and consultant to the petrochemical, oil and gas, transport, and construction industries. He has been Project Manager and Head of Design for major innovative projects such as the Channel Tunnel, London Underground systems, petrochemical plants and offshore installations. He also worked in safety and environmental engineering for several Royal Navy projects, including the Queen Elizabeth Aircraft Carrier and the fleet of Offshore Patrol Vessels. A student of the perennial philosophy for over half a century, Edi has given courses and lectured extensively in the UK, and internationally. He has organized and chaired conferences with the object of encouraging discourse on the different, but overlapping, roles of science, religion, and practical philosophy. Edi has published extensively in the fields of science, engineering, and the esoteric philosophy. His book The Snake and the Rope was awarded a prize by the Scientific and Medical Network, on which he now serves as a Board Director.
Buy the box set of Dr. Bilmoria's books here!
This program will be streamed live on YouTube, Facebook, and our website on Thursday, March 16 at 7:00 p.m. CT.