FREE WEBCAST
Thursday, April 13, 7:00 p.m. CT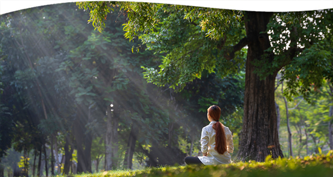 The thinking mind can be a potent tool that sparks extraordinary achievements, inspires good work, and advances one toward spiritual realization. However, it can also produce thoughts that lead to suffering.
For many people, thoughts run rampant and seem to oppress or control their lives. In two well-known discourses, the Buddha reflected on the nature of thinking, its benefits, dangers and limitations. These discourses provide insightful and pragmatic instructions for working with the thinking mind so that it becomes a helpful friend rather than a source of oppression.
In this lecture, we will explore these teachings given by the Buddha and see how we can use them to help us live happier, healthier lives.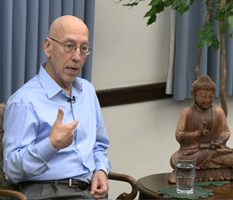 John Cianciosi was ordained a Buddhist monk in Thailand in 1972 and trained under one of that country's most gifted and influential meditation masters, the late Venerable Ajahn Chah. Later, he was appointed abbot of Wat Pah Nanachat, the International Forest Monastery established to provide training for the growing number of Ajahn Chah's Western disciples. In 1982, he was asked to establish a Buddhist monastery in Perth, Western Australia. For the next 14 years, he was instrumental in successfully establishing Bodhinyana Monastery and Dhammaloka Buddhist Centre. In 1995 he left the monastic life and moved to the Chicago, Illinois area, where he continues to share his insights and wisdom. He is the author of The Meditative Path and is currently the director of public programs at the Theosophical Society in America.
This program will be streamed live on YouTube, Facebook, and our website on Thursday, April 13 at 7:00 p.m. CT.