FREE WEBCAST
Thursday, May 11, 7:00 p.m. CT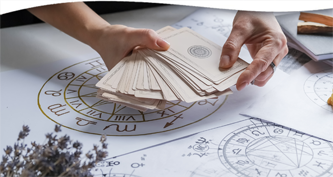 Despite being, on the surface, nothing more than a deck of cards, stepping into tarot's beguiling waters can be overwhelming. Fortunately, renowned tarot teacher Barbara Moore is happy to introduce you to this mystical divination tool. Tarot provides just enough structure so that we don't get lost as we explore the mysteries of life, plumb our dusty corners, and find our way even in the dark. After a quick peek at how tarot began, we'll trace its evolution to the present. We will meet the cards and talk about readings. The presentation will conclude with a survey of different explanations about how tarot works.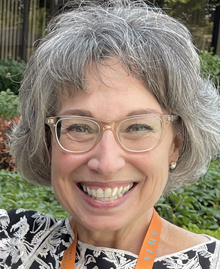 Barbara Moore has taught tarot all over the world. At a party nearly 30 years ago, someone put a tarot deck in Barbara's hands and she's held on tight ever since. Barbara considers tarot as her sacred text, one that is flexible enough to evolve as her understanding of the world changes.
She has published several books, mostly on tarot, including Your Tarot Your Way, Tarot for Beginners, Tarot Spreads, The Steampunk Tarot, Tarot in Wonderland, Modern Guide to Energy Clearing, and many others. She has taught tarot all over the world, including helping found a tarot school in Chengdu, China in 2017. For more information visit www.tarotshaman.com.
This program will be streamed live on YouTube, Facebook, and our website on Thursday, May 11 at 7:00 p.m. CT.