FREE WEBCAST
Thursday, July 27, 7:00 p.m. CT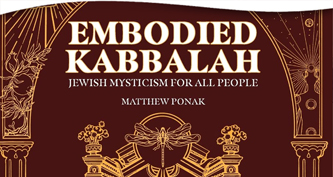 Touching Infinity with your feet planted in ordinary reality—this is the goal of Jewish mysticism.
In his transformational work Embodied Kabbalah, Rabbi Matthew Ponak brings forward essential teachings from Kabbalah and places them side by side with profound inspirations from our era and the world's great wisdom traditions. In an age polarized between materialism and spiritual bypassing, Embodied Kabbalah offers a vision that is balanced, nuanced, and hopeful. In this conversation with Richard Smoley, editor of Quest: Journal of the Theosophical Society in America, he will explore subjects such as the nature and meaning of the Kabbalah, its relevance for both Jews and non-Jews, and how to apply basic Kabbalistic ideas in your life and spiritual practice.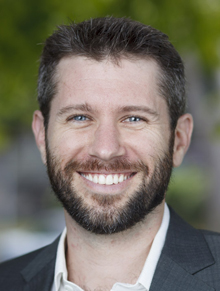 Rabbi Matthew Ponak is a teacher of Jewish mysticism, a spiritual counselor, and the cofounder of the Mekorah Institute—an online spiritual center for embodied practice. Ordained with honors as a rabbi at the neo-Hasidic Rabbinical School of Hebrew College, he also holds a master's degree in Contemplative Religions from Naropa University. Matthew lives in Victoria, British Columbia, and is certified as a Focusing Professional to guide others to deeper self-knowledge and healing. He is the author of Embodied Kabbalah. Learn more at matthewponak.com.
This program will be streamed live on YouTube, Facebook, and our website on Thursday, July 27 at 7:00 p.m. CT.
We also invite you to register for Rabbi Matthew Ponak's 4-week course: The Four Worlds of Kabbalah: An Introduction to Jewish Mysticism beginning Monday, August 7.