FREE WEBCAST
Thursday, December 7, 7:00 p.m. CT
Shifting any challenge, whether health-related or related to life itself, is easier and more effective when the mystical energies of Spirit are called into play. Speaking from concepts in her book, Maximize Your Healing Power: Shamanic Healing Techniques to Overcome Your Health Challenges, Dr. Martin shows how alliances with the unseen world, the use of sacred space, and the use of rituals can add power to change the outcome of any issue.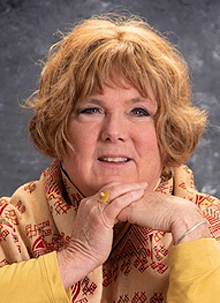 Sharon E Martin, MD, PhD holds a doctorate in Physiology and worked as a research scientist and as faculty at Emory University School of Medicine. Subsequently, she trained at and graduated from Johns Hopkins School of Medicine and finished a medical residency in Internal Medicine. During the last year of her Internal Medicine residency, Dr. Martin served as Chief Resident. Dr. Martin continues to hold membership in the American College of Physicians, the national organization for internal medicine physicians. She is certified by the national American Board of Internal Medicine. Dr. Martin is currently the Medical Director of a rural health clinic in south-central Pennsylvania. As a medical physician, she quickly learned that mainstream medicine was insufficient for eliciting deep, lasting health and began a 20-year-long course of study in shamanism, energy medicine, consciousness, and the metaphysical and esoteric. Dr. Martin is a certified graduate of the Healing the Light Body curriculum of the Four Winds Society and incorporates a new, broadened perspective into her medical practice. Dr. Martin is the author of Maximize Your Healing Power: Shamanic Techniques to Overcome Your Health Challenges.. She also is the host of two radio shows, "Maximum Medicine" and "The Healing Hour."
This program will be streamed live on YouTube, Facebook, and our website on Thursday, December 7 at 7:00 p.m. CT.