FREE WEBCAST
Thursday, November 30, 7:00 p.m. CT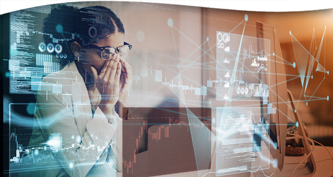 Many people who are use technology experience negative health effects ranging from screen fatigue and back pain, to depression and insomnia. They feel constantly distracted by their devices or even addicted to their screens.
This presentation will explore factors that affect adults and children, such as covert muscle tension with shallow breathing, incorrect ergonomics, evolutionary traps, and workstyle/lifestyle factors that contribute to the development of symptoms including ADHD, neck and shoulder pain, and eye discomfort.
Erik Peper, Ph.D., will share strategies that you can use for yourself and your children to prevent illness and optimize health at work and at home while living with a digital environment.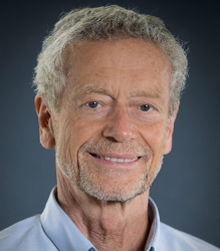 Erik Peper, Ph.D., BCB, is an international authority on biofeedback and self-regulation. He is Professor of Holistic Health Studies at San Francisco State University, where he was instrumental in establishing the Institute for Holistic Health Studies, the first holistic health program at a public university in the United States. He is the president of the Biofeedback Foundation of Europe and past president of the Association for Applied Psychophysiology and Biofeedback. Erik received the Biofeedback Distinguished Scientist Award in 2013 in recognition of outstanding career & scientific contributions from the Association for Applied Psychophysiology (AAPB). He is an author of numerous scientific articles and books. Most recently, he co-authored the book, Tech Stress: How Technology is Hijacking Our Lives, Strategies for Coping, and Pragmatic Ergonomics. He publishes the blog, the peper perspective-ideas on illness, health and well-being, at www.peperperspective.com. Erik's research interests focus on self-healing strategies to optimize health, the effects of posture and respiration, and learning self-mastery with biofeedback.
This program will be streamed live on YouTube, Facebook, and our website on Thursday, November 30 at 7:00 p.m. CT.