FREE WEBCAST
Thursday, October 26, 7:00 p.m. CT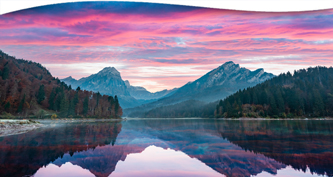 Discovering who we are and why we're here is a lifelong journey, and is the heart of all spiritual seeking. By accessing our built-in compass, the wisdom of the soul, and our inner guidance system, we can travel the inner and outer terrain of reality with greater ease, flexibility, and joy.
In this presentation, we'll examine how understanding a cosmic framework can offer not just a spiritual worldview, but also a path of spiritual development, deeper understanding of oneself, and greater compassion and tolerance for others. Drawing upon the philosophy of Vedanta and Tantrism we'll look at:
A manifestation framework of the Universe
A Theosophical interpretation drawn from the work of Annie Besant
How to distinguish the true Self from the false self
A view into discovering life purpose
How to move beyond the habitual mode of thinking and operating from the ego personality point of view
Principles and universal laws
The weaving of the subtle bodies
The five elements of earth, water, air, fire, and space as a template for spiritual growth, restoring balance, and experiencing flow and harmony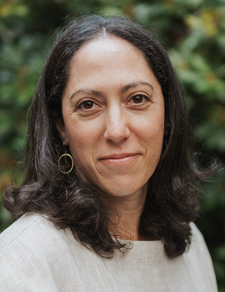 Nicole Goott is an author, facilitator, experienced yoga teacher, and spiritual mentor. Nicole's teaching reflects a fusion and synthesis of more than two decades of study in various approaches to mind, body, and spiritual practice. For over a decade, Nicole has passionately taught yoga, meditation, and a spiritual practice of self-discovery in group classes, workshops, and intensive in the United States and internationally. Born and raised in Johannesburg, South Africa, Nicole moved to the United States when she was twenty-four years old. Unsatisfied working in the financial services sector, she became a member of the Theosophical Society and studied Indian philosophy, Buddhism, Theosophy, reiki, biodynamic craniosacral therapy, Ayurveda and Thai yoga bodywork. Travels to India and Thailand offered an opportunity to expand her studies and deepen her experiences. Having found her life's purpose, her work focuses on helping others more joyfully live their dharma. https://www.nicolegoott.com/
You can also register for Nicole's online workshop Yoga and the Five Elements: Cultivate Balance, Joy, and Harmony in Everyday Living on Saturday, November 4.
This program will be streamed live on YouTube, Facebook, and our website on Thursday, October 26 at 7:00 p.m. CT.