Becoming a Hidden Saint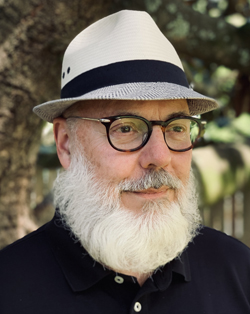 Sixteen hundred years ago, Rabbi Abaye revealed that at any given moment there are at least 36 hidden saints awake to Shekhinah (the Divine Feminine) and living as a blessing to all the families of the earth. In this presentation, Rabbi Rami will explore the nature of hidden sainthood, and how you might become a saint yourself by awakening to Shekhinah.
Rabbi Rami Shapiro is an award–winning author of over 36 books on religion and spirituality. He received rabbinical ordination from the Hebrew Union College–Jewish Institute of Religion and holds a Ph.D. in religion from Union Graduate School. Rabbi Rami co-directs the One River Foundation (www.oneriverfoundation.org), is a contributing editor at Spirituality & Health magazine where he writes the "Roadside Assistance for the Spiritual Traveler" column and hosts the magazine's podcast, Spirituality & Health with Rabbi Rami (www.spiritualityhealth.com).