Facilitators: Ed Moskowitz and Pablo Sender
Mondays, 1:00 - 2:15 p.m. CDT
April 6 – June 22 No meeting May 25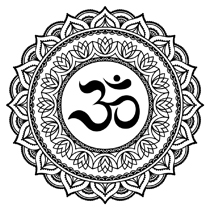 The most fundamental Theosophical teaching states that, underlying the diversity and separation we perceive, there is an ultimate unity. The realization of this One Reality, our eternal and true Self, brings us beyond the realm of conflict and sorrow. Nondualism refers to this state of consciousness.
The primary purpose of this online discussion group is to explore the nondual approach to life, with an emphasis on its practical application. Each meeting will include time to read and discuss teachings on non-duality, and time to share our experiences with exercises suggested for growth in self-knowledge and self-awareness.
We are currently studying the book I Am by Jean Klein, which consists of dialogues between seekers and the author. From the book's introduction: "We know ourselves only in relation to something. We only know a qualified 'I.' When we say 'I am' the mind demands 'What am I? I am what?' This book is about the 'I am' prior to all qualification, what we are before the intrusion of the mind." New registrants are welcome at any time!
Registration includes access to recordings of the meetings.
$40 suggested donation (minimum fee $5)
If you are unable to pay the minimum fee due to hardship, please email webinars@theosophical.org for assistance.
Edward Moskowitz, Ph.D., is a long-time student of science, Theosophy, Advaita, and meditation.
Pablo Sender, Ph.D., has presented Theosophical lectures, seminars, and classes around the world and is the author of Evolution of the Higher Consciousness.
In memoriam. This study group was started in 2014 by Sy Ginsburg, who facilitated and advised other Theosophical Society online programs until his death in 2019. Sy became a member of the Theosophical Society in 1978 and served as president of the Miami Branch. He was the author of several books, including The Masters Speak: An American Businessman Encounters Ashish and Gurdjieff.
Meeting Format
This is a live, interactive online study group that is also recorded for on-demand viewing. Our goal is to send recordings to you within two business days, often sooner.
Short meditation
Sharing of experiences with the previous week's exercise; this segment is not recorded.
Reading and discussion of the current book
Software Platform
Zoom Meetings for Windows, Mac, or mobile device; microphone or telephone connection required; webcam recommended; minimum recommended network bandwidth 1.5 Mbps. If desired, you may download the Zoom software to your computer or mobile device. Please email webinars@theosophical.org for further information.