Facilitators: Gwynne Mayer, Jeff Tripodi, and Harry Lee Gray
Wednesdays, 10:00 - 11:00 a.m. CDT
April 8 – June 24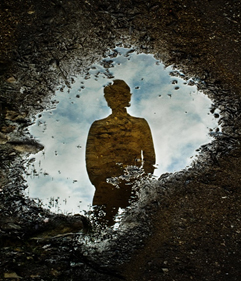 The practical teachings of G.I. Gurdjieff (1866-1949) require ongoing self-observation over many years. The purpose of such self-observation is gradual freedom from our identification with fears and desires in their many forms. This approach to self-development, known as the Fourth Way, harmonizes traditional schools based on the body, the mind, and the emotions. We come to realize that we are not the body-brain-ego organism we have been conditioned to believe is our true identity. Rather, we are spiritual beings having an earthly experience.
Fourth Way students typically organize themselves into groups that meet regularly to share their self-observations and to support efforts to remember themselves in their daily practice. This ongoing effort is known as the "Work." In this weekly online group, we read and discuss selections from the works of Sy Ginsburg and Maurice Nicoll, both authors and practitioners of Fourth Way concepts. Our primary focus is practical rather than intellectual, and facilitators design exercises based on the source material. In addition, we connect our work to Theosophical principles.
Group members are committed to attend most meetings, work on weekly exercises, and share their experiences with the group. Group size is limited to 15 to facilitate discussion, and a wait list is available when we reach capacity. If you would like to see if the group is right for you before registering, email webinars@theosophical.org to ask about sitting in.
Registration includes access to recordings of the meetings.
$40 suggested donation (minimum fee $5)
If you are unable to pay the minimum fee due to hardship, please email webinars@theosophical.org for assistance.
Gwynne Mayer, a psychotherapist and educator for over 45 years, has 30 years of post-graduate work in the areas of world religions, cosmology, and esoteric traditions. Over the past 20 years, Gwynne has worked toward an online presence in Jungian studies, dream work, Theosophical studies, and cosmology and divination.
Jeff Tripodi is a student of the Fourth Way and Theosophy, and is also a student and practitioner of Kriya Yoga.
Harry Lee Gray, RN, has worked with the Gurdjieff teachings over the course of 43 years, including time spent with Irmis B. Popoff and Dr. Keith Buzzell. He is also a writer, historian, and independent filmmaker.
In memoriam. This study group was co-founded in 2019 by Sy Ginsburg, who began facilitating and advising Theosophical Society online programs in 2011. Sy became a member of the Theosophical Society in 1978 and served as president of the Miami Branch. He was the author of several books, including Gurdjieff Unveiled: An Introduction to the Teachings of Gurdjieff.

Group Topics
Origin and meaning of Fourth Way
Gurdjieff terminology and meaning
Practical Fourth Way exercises
Meditation and sittings
Readings from Gurdjieff Unveiled and Psychological Commentaries on the Teaching of Gurdjieff and Ouspensky
Group Resources
Click here to download Gurdjieff Unveiled by Sy Ginsburg.
Click here to access recordings of the online course, "Gurdjieff Unveiled: An Introduction to Gurdjieff's Teaching."
Psychological Commentaries on the Teaching of Gurdjieff and Ouspensky: Vol. 1-5 by Maurice Nicoll
Meeting Format
This is a live, interactive online study group that is also recorded for on-demand viewing. Our goal is to send recordings to you within two business days, often sooner.
Short meditation (2 to 5 minutes) for sensing and feeling
Brief check-in regarding personal experiences with previous week's exercise
Short reading from Ginsburg and/or Nicoll
Discussion of personal connection to the Work based on the reading
Assignment of this week's exercise
Software Platform
Zoom Meetings for Windows, Mac, or mobile device; microphone or telephone connection required; webcam preferred; minimum recommended network bandwidth 1.5 Mbps. If desired, you may download the Zoom software to your computer or mobile device. Please email webinars@theosophical.org for further information.