with Janani Cleary
Mondays, 7:00 - 8:30 p.m. CST [UTC-06]
October 21 - November 25 (6 classes)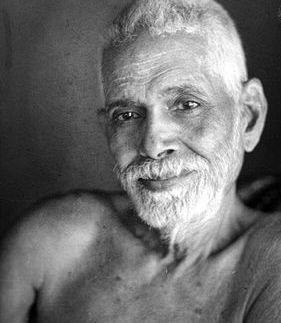 Upadesa Saram (Essence of the Teaching) is a set of 30 verses composed by the Indian sage Ramana Maharshi in the 1920s at the request of Muruganar, a renowned Tamil poet, to address and fully answer the question: Who Am I?
Upadesa Saram provides a format that first supports, and then shifts, the seeker from a dualistic orientation to the refreshing discovery of how and why a dualistic mindset will, in fact, naturally (and painlessly) resolve into a non-dualistic vision if the right words are unfolded to the seeker.
It leaves the seeker with a steady, abiding sense of well-being that is not affected by the highs and lows of life, while also teaching how to break the endless cycle of becoming.
Topics include: Setting the stage with spiritual practice; self-inquiry and the nature of self-knowledge; the Higher Power and its relationship to me; the ultimate devotion; and meditation and contemplation. Please click on "Read more" for further explanation of topics.
Janani Cleary began her pursuit in Vedanta as a yoga teacher in New York City. She then completed an intensive course in India to obtain her teaching certification and has shared knowledge and insights with students for several decades. She has been engaged with various Vedic cultural centers and other venues across the country, including participation in a White House conference. She also served as an advisor to the movie Gurukulam (2016), a documentary on what it is like to be a student in an ashram. Learn more at her website: www.optimummeditation.org.
Registration includes access to recordings of all the classes.
TS Members: $60 • Nonmembers: $70
Course Outline
The topics below will be matched with the verses that comprise the six-week series.
How a Spiritual Practice Sets the Stage: Just as a second grader's mind is not generally prepared to understand and use calculus, we must prepare our minds in order to shift focus from the limited world to that which is Limitless. Selected verses explain the "whats" and "whys" of a spiritual practice, allowing the seeker to apply this understanding to whatever spiritual means they choose to pursue.
Self-Inquiry and the Nature of Self-Knowledge: People undertake pursuits with the intention of getting something from them. This same motive is also the crux of all spiritual undertakings, although the approach may be more selfless. Here, Who Am I? is answered, and with this fundamental problem resolved, the Self-seeker can breathe a sigh of relief.
Who Is the Higher Power and How Is It Related to Me? Why Bother to Explore It? What Is the Ultimate Devotion? Some say the Universe is just an accident, but even so, accidents still have a cause. We are, by nature, cause-hunting entities. Here, selected verses explore the Ultimate Cause and its relationship to us. Whatever powers this universe is a force worthy of at least a casual look, if not an all-out effort to comprehend. If a Higher Power can be established, why would anyone not want to associate with It? Further, since we are all devotees of one thing or another – secular or sacred – knowledge of the Higher Power leads to an understanding of the power of devotion in all aspects of life.
Meditation and Contemplation: These words are often used interchangeably, yet in certain contexts they convey different meanings and purposes. Here we will discuss:

What each word means when they do not mean the same thing
Quietening the Mind: Since the rigidity of controlling the mind is not desired, "quietening" takes on a specific meaning and application.
Attitude of Non-Duality: When the meaning of non-duality is abundantly clear, it is possible and effective to use meditation/contemplation to adopt an attitude of non-duality.
Course Resources
Although it is not required, some students may wish to order a book for class. Janani recommends the translations by Swami Dayananda or Swami Tejomayananda.
Software Platform
Zoom Meetings for Windows, Mac, or mobile device; microphone or telephone connection required; webcam recommended; minimum recommended network bandwidth 1.5 Mbps. Please email webinars@theosophical.org for further information.