with Pedro Oliveira
Mondays, 7:00 – 8:30 p.m. CST [UTC-06]
March 2 – March 23 (4 classes)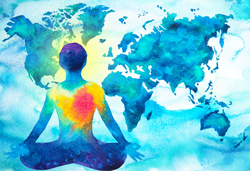 Science tells us that life forms evolve by adapting to the surrounding environment, placing paramount importance on survival. The Theosophical view, while not denying science's assertions, suggests that evolution is much more than that; it is actually a vast process of the unfoldment of consciousness. This class will explore the purpose and the means of such an unfoldment, and how its secret can be found in the very midst of our daily life.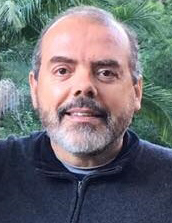 Pedro Oliveira holds a degree in philosophy from the Federal University in Brazil. He joined the Theosophical Society in 1978 and is currently the education coordinator for the Australian section of the Society. Pedro lectures throughout the world, and his articles have appeared in a number of Theosophical journals. A former TS international secretary, he also served as head of the editorial office at the international headquarters in Adyar, and as president of the Indo-Pacific Federation of the TS. He is the author of the book N. Sri Ram: A Life of Beneficence and Wisdom.
Registration includes access to recordings of all the classes.
$40 suggested donation (minimum fee $5)
If you are unable to pay the minimum fee due to hardship, please email webinars@theosophical.org for assistance.
Course Outline
The scientific view of evolution in a nutshell
Evolution according to the occult doctrines, as presented by H. P. Blavatsky
Esoteric views on evolution in The Mahatma Letters and The Secret Doctrine
The three outpourings and the unfoldment of consciousness: Besant's and Leadbeater's views on evolution
Software Platform
Zoom Meetings for Windows, Mac, or mobile device; microphone or telephone connection required; webcam recommended; minimum recommended network bandwidth 1.5 Mbps. Please email webinars@theosophical.org for further information.