Unlocking the Mysteries of Human Nature
with Pablo Sender
Mondays, 7:00 - 8:30 p.m. CST [UTC-06]
January 6 – February 10 (5 classes) No class January 20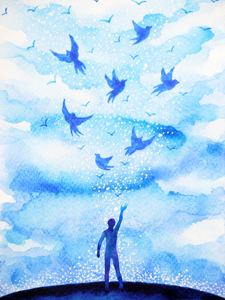 At Home with Theosophy is a series of online courses focusing on the study and discussion of classical Theosophical teachings. In this course, Pablo will explore five chapters of Blavatsky's introductory text, The Key to Theosophy, which has been a main source of Theosophical knowledge since its publication. In the selected chapters, Blavatsky examines the mystery of the soul, how it is different from spirit, the complex nature of our mind, and some practical topics such as prayer, duty, self-sacrifice, and charity.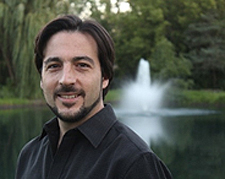 Pablo Sender, Ph.D., became a member of the Theosophical Society in his native Argentina and has presented Theosophical lectures, seminars, and classes around the world. He is the author of Evolution of the Higher Consciousness, and his articles have been published in several Theosophical journals. Learn more at his website: www.pablosender.com.
Registration includes access to recordings of all the classes.
$50 suggested donation (minimum fee $5)
If you are unable to pay the minimum fee due to hardship, please email webinars@theosophical.org for assistance.
Course Topics
The Fundamental Teachings of Theosophy
From Chapter 5: On God and prayer. Is it necessary to pray? Prayer kills self-reliance. On the source of the human soul. The Buddhist teachings on the above.
Theosophical Teachings as to Nature and Man
From Chapter 6: The unity of All in All. Evolution and illusion. On the septenary constitution of our planet. The septenary nature of man. The distinction between soul and spirit. The Greek teachings.
On the Various Post Mortem States
From Chapter 7: The physical and the spiritual man. Our eternal reward and punishment; and on nirvana. On the various "principles" in man.
On the Nature of Our Thinking Principle
From Chapter 10: The mystery of the Ego. The complex nature of Manas. The doctrine is taught in St. John's gospel.
What Is Practical Theosophy?
From Chapter 12: Duty. The relations of the T.S. to political reforms. On self-sacrifice. On charity. Theosophy for the masses. How members can help the Society. What a Theosophist ought not to do.
Course Resources
Click here if you would like to order The Key to Theosophy from Quest Books, click here to read online, or click here to access a free PDF or e-book.
Software Platform
Adobe Connect Meetings for Windows, Mac, Linux (limited support) or mobile device; ask questions via chat window or your microphone; your webcam is not used; minimum recommended network bandwidth 1.0 Mbps. Please email webinars@theosophical.org for further information.