Life after Death and Reincarnation
with Pablo Sender
Mondays, 7:00 - 8:30 p.m. CDT [UTC-05]
April 20 – May 18 (5 classes)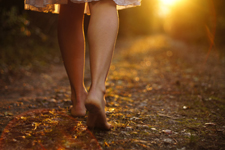 At Home with Theosophy is a series of online courses focusing on the study and discussion of classical Theosophical teachings. In this course, Pablo will explore five chapters of Blavatsky's introductory text, The Key to Theosophy, which has been a main source of Theosophical knowledge since its publication. In the selected chapters, Blavatsky examines the journey of the soul after the death of the body, what aspects of our former lives are of spiritual value, and the process of reincarnation of the soul in a new personality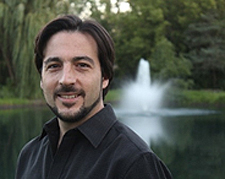 Pablo Sender, Ph.D., became a member of the Theosophical Society in his native Argentina and has presented Theosophical lectures, seminars, and classes around the world. He is the author of Evolution of the Higher Consciousness, and his articles have been published in several Theosophical journals. Learn more at his website: www.pablosender.com.
Registration includes access to recordings of all the classes.
$50 suggested donation (minimum fee $5)
If you are unable to pay the minimum fee due to hardship, please email webinars@theosophical.org for assistance.
Course Topics
On Reincarnation or Re-Birth
From Chapter 8: What is memory according to Theosophical teachings? Why do we not remember our past lives? On individuality and personality. On the reward and punishment of the Ego.
On the Kama Loka and Devachan
From Chapter 9: On the fate of the lower principles. Why Theosophists do not believe in the return of pure "spirits." A few words about the Skandhas. On post mortem and post natal consciousness. What is really meant by annihilation. Definite words for definite things.
On the Mysteries of Reincarnation
From Chapter 11: Periodical rebirths. What is karma? Who are those who know? The difference between faith and knowledge; or, blind and reasoned faith. Has God the right to forgive?
The Theosophical Mahatmas
From Chapter 14: Are they "spirits of light" or "goblins damn'd"? The abuse of sacred names and terms.
Course Resources
Click here if you would like to order The Key to Theosophy from Quest Books, click here to read online, or click here to access a free PDF or e-book.
Meeting Format
This is a live course; the May 4th class will be pre-recorded. Pablo Sender will present material from PowerPoint slides and then answer questions during the last few minutes of each session. You may ask questions via the chat window or with your microphone; your webcam is not used. Our goal is to send recordings to you within two business days, often sooner.
Software Platform
Adobe Connect Meetings for Windows, Mac, Linux (limited support) or mobile device; minimum recommended network bandwidth 1.0 Mbps. You may install and test Adobe Connect for your computer here or download the Adobe Connect app for your mobile device. Please email webinars@theosophical.org for further information.