with Gwynne Mayer
Wednesdays, 7:00 - 8:30 p.m. CST [UTC-06]
January 15 – February 5 (4 classes)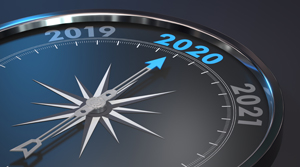 Using a spiritual outlook as we approach the New Year, we will assess how we got to our current state of collective and individual consciousness, and where this journey is headed. We will examine the forecast and charts of major political leaders and look at the esoteric and historical connections that have culminated to this point. Where do we go from here? How do we each use our own personal charts to help us enact our spiritual service to the world? We conclude this course with an examination of our roles in connection with recent planetary involvement to see how we can help and serve as individuals.
Registrants are committed to attend most classes and complete homework assignments.
Gwynne Mayer, Ph.D., has over 40 years of post-graduate work in the areas of Jungian analysis, Gestalt therapy, child psychology, and educational systems. She has studied the works of Carl Jung, Helena Blavatsky, Master DK, and the authors of esoteric astrology. She has spent many years traveling and lecturing internationally. Gwynne is retired and does private consultations. Learn more at her website: gwynnemayer.com.
Registration is now closed; please contact webinars@theosophical.org to be placed on our waiting list.
Course Outline
Planetary influences beginning in 2020
The role of world leaders and their charts
Where Theosophical principles come into play with each of us as individuals
Personal attunement by utilizing our intuition and our charts to help serve humanity
Meeting Format
Gwynne will review your chart with you if are online during class time; otherwise she will communicate with you via email.
Software Platform
Zoom Meetings for Windows, Mac, or mobile device; microphone or telephone connection required; webcam preferred; minimum recommended network bandwidth 1.5 Mbps. Please email webinars@theosophical.org for further information.