with Ravi Ravindra
Saturdays, 10:00 – 11:00 a.m. CDT [UTC-05] / 8:30 – 9:30 p.m. IST [UTC+05:30]
May 23 – June 13 (4 classes)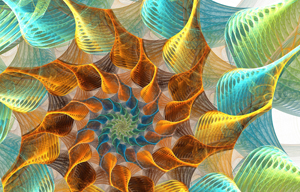 As humans, we are innately interested in the external beauty of nature and the intricate laws governing the whole cosmos, as well as the internal questions about who we are and why we are here. Most of us do not have enough time, energy, and training to practice both scientific research and spiritual search seriously. However, so many of the truly great scientists were very spiritually oriented, and so many of the great sages were awestruck by the beauty in nature. In this class, we will explore not what gets dogmatically classified as 'science' or 'religion,' but rather the goals, intentions, attitudes, and practices of those engaged in scientific research and spiritual search.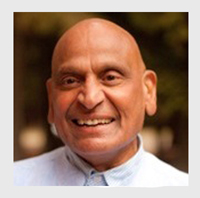 Ravi Ravindra is an author and professor emeritus at Dalhousie University, in Halifax, Nova Scotia, where he served as professor in comparative religion, philosophy, and physics. A lifetime member of the Theosophical Society, Ravi has taught many courses at the School of the Wisdom in Adyar and at the Krotona Institute in Ojai, California. He was a member of the Institute of Advanced Study in Princeton, a fellow of the Indian Institute of Advanced Study in Shimla, and the founding director of the Threshold Award for Integrative Knowledge. For more information visit www.ravindra.ca.
Registration includes access to recordings of all the classes.
TS Members: $50 • Nonmembers: $60
Course Outline
Purposes of scientific research and spiritual search
Fundamental assumptions in modern science and in spiritual search
Time and freedom from time: everlasting is not always eternal
Science as a spiritual path: truth, love, and beauty in external and inner natures
Course Resources
Although it is not required reading, participants may be interested in Ravi's related book, Science and the Sacred. Click here to order from Quest Books.
Meeting Format
Ravi will lecture from a PowerPoint slideshow, then answer questions during the final 5-10 minutes of class. You are invited to email additional questions to Ravi after class.
Software Platform
Zoom Meetings for Windows, Mac, or mobile device; microphone or telephone connection required; webcam recommended; minimum recommended network bandwidth 1.5 Mbps. Please email webinars@theosophical.org for further information.