with Gwynne Mayer
Wednesdays, 7:00 - 8:00 PM CST (UTC-5)
March 18 – April 22 (6 classes)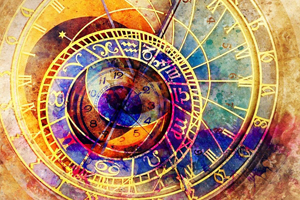 Spiritual emergencies occur when the personality cannot get out of the way of the soul. We will use our intuitive understanding of astrology and tarot to discuss the work of the personality and the role it must play in order to satisfy the soul's work. During this study we will focus on relationships, career, creativity, self-care, and healing. Astrological charts and synastry (relationship) charts will be prepared and then discussed in a confidential, interactive group setting. This is not a class teaching astrology or tarot, and a basic understanding of each subject will be needed to participate. Recommended texts include The Tarot Handbook by Angeles Arrien and A Cosmic Science by Isabele Hickey.
Registrants are committed to attend most classes and complete homework assignments.
Gwynne Mayer, Ph.D., has over 40 years of post-graduate work in the areas of Jungian analysis, Gestalt therapy, child psychology, and educational systems. She has studied the works of Carl Jung, Helena Blavatsky, Master DK, and the authors of esoteric astrology. She has spent many years traveling and lecturing internationally. Gwynne is retired and does private consultations. Learn more at her website: gwynnemayer.com.
Registration includes access to recordings of all the classes.
TS Members: $85 • Nonmembers: $100
Class size is limited to ensure personal attention – register today!
Meeting Format
Gwynne will review your chart with you if are online during class time; otherwise she will communicate with you via email.
Software Platform
Zoom Meetings for Windows, Mac, or mobile device; microphone or telephone connection required; webcam preferred; minimum recommended network bandwidth 1.5 Mbps. Please email webinars@theosophical.org for further information.