with John Cianciosi
Mondays, 7:00 – 8:15 p.m. CDT
June 1 - June 22 (4 classes)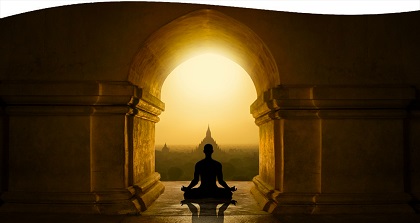 At the heart of all Buddhist teachings is the promise that we each have the potential to achieve enlightenment by "knowing and seeing" the true nature of existence. Out of compassion for humanity, the Buddha outlined a very clear, systematic, and practical course of training that can be followed to achieve this realization through direct experience. The Buddha did not want us to believe in the Truth; he wanted us to realize it. This course will provide an introduction to essential teachings that are central to all schools of Buddhism.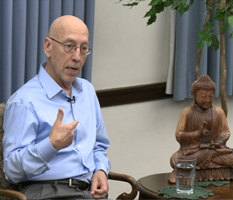 John Cianciosi, a student of the late Venerable Ajahn Chah, was ordained a Buddhist monk in 1972 and served as spiritual director of monasteries in Thailand and Australia. He is author of The Meditative Path and is currently the director of public programs at the Theosophical Society in America.
Registration includes access to recordings of all the classes for on-demand viewing.
TS Members: $50 • Nonmembers: $60
Course Topics:
The Historical Buddha: The Embodiment of the Human Potential
The Four Noble Truths: The Heart of the Buddha's Enlightenment and Teaching
The Three Characteristics of Existence: The Underlying Emptiness of all Conditioned States
The Noble Eightfold Path: The Middle Way Leading to Liberation
Meditation: The Systematic Cultivation of the Mind
Meeting Format
This is a live, interactive online class that will also be recorded for on-demand viewing. Our goal is to send recordings to you within two business days, often sooner. Recordings will be available for on-demand viewing for one week following each class date.
John will lecture from a PowerPoint slideshow and then answer questions.
Software Platform
Zoom Meetings for Windows, Mac, or mobile device; microphone or telephone connection required; webcam recommended; minimum recommended network bandwidth 1.5 Mbps. Please email webinars@theosophical.org for further information.