with Yelena Katsen and Gwynne Mayer
Wednesdays, 7:00 - 8:00 p.m. CDT
July 1 – July 22, 2020 (4 classes)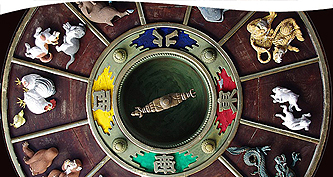 Chinese Medicine emphasizes the connection of body, mind and spirit, and explains that all diseases are rooted in the Spirit. Our astrological blueprint helps us understand our nature better, develop our potential, and become true to ourselves. Learn how Chinese Medicine and Western astrology work in tandem to achieve our spiritual goals. We will discuss the physical, mental, and spiritual connections to the elements and how these factors affect our health and welfare. Understanding the elements and how they work through the emotions and physical connections to the body will also be discussed. Chinese astrological charts will be compared with Western charts.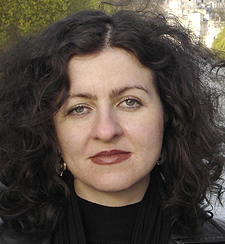 Yelena Katsen graduated from The Pacific College of Oriental Medicine in New York City with a Master of Science degree in 2009. She obtained a degree of Doctor of Traditional Naturopathy from the Trinity School of Natural Health in 2002. Yelena practices Classical Chinese Medicine, and follows an old Daoist tradition of Master Jeffrey Yuen. For more, visit www.sacredherbsandacupuncture.com.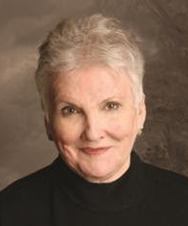 Gwynne Mayer, Ph.D., has over 40 years of post-graduate work in the areas of Jungian analysis, Gestalt therapy, child psychology, and educational systems. She has studied the works of Carl Jung, Helena Blavatsky, Master DK, and the authors of esoteric astrology. Learn more at www.gwynnemayer.com.
Registration includes on-demand access to recordings of all of the classes, which can be viewed for one week following the date they were presented.
TS Members: $60 • Nonmembers: $75
Register here by Tuesday, June 30.
Course Topics:
Comparison of the Chinese esoteric traditions to those of the West, and how those traditions are connected to Theosophical Principles
Importance of elements and how each element represents the physical and emotional connections to the person
Emphasis on Eastern thought patterns compared to Western patterns
How Chinese Medicine looks at the individual in depth
Program Format
This is a live, interactive online class that will also be recorded for on-demand viewing. Our goal is to send recordings to you within two business days, often sooner. Recordings will be available for on-demand viewing for one week following each class date.
Software Platform
Zoom Meetings for Windows, Mac, or mobile device; microphone or telephone connection required; webcam preferred; minimum recommended network bandwidth 1.5 Mbps. Please download Zoom for free at zoom.us/download, and test your connection at zoom.us/test. Please email webinars@theosophical.org for further information.