with Gwynne Mayer
Saturday, August 8, 2:00 - 4:00 p.m. CDT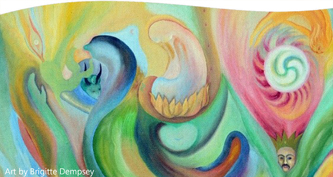 We dream in symbols. It's a language we may not understand fully, but the symbology is important to remember. Many of the principles of the dream world come to us from our unconscious. Understanding the personal connection and how to keep track of these dreams is extremely important. If we devote time to working with our dreams, we will find our soul's true purpose. This is not a workshop for analyzing dreams; it is for exploring our dreams from our inner worlds and perceptions.
Topics include:
Where do dreams come from?
What do symbols mean?
How do we keep a dream journal?
Examples of dreams and working with putting ourselves in another's dream
Lucid dreaming: being active in one's own dream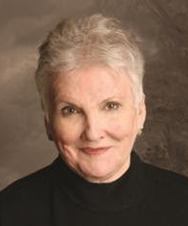 Gwynne Mayer, Ph.D., has over 40 years of post-graduate work in the areas of Jungian analysis, Gestalt therapy, child psychology, and educational systems. She has studied the works of Carl Jung, Helena Blavatsky, Master DK, and the authors of esoteric astrology. She has spent many years traveling and lecturing internationally. Gwynne is retired and does private consultations. Learn more at her website: gwynnemayer.com.
TS members: $35 • Nonmembers: $45
Registration includes on-demand access to a recording of the workshop that can be viewed for one week following the date it was presented.
To participate in the live workshop, please register by August 7. Late registrants will receive the recording link for on-demand viewing but will not be able to participate live.

You can also join Gwynne for her online class Astrology and Tarot: Exploring the Intersection of Consciousness and Intuition beginning August 19.
Program Format
This is a live, interactive online workshop that will also be recorded for on-demand viewing. Our goal is to send the workshop recording to you within two business days, often sooner. The recording will be available for on-demand viewing for one week following the workshop date.
Software Platform
Zoom Meetings for Windows, Mac, or mobile device; microphone or telephone connection required; webcam recommended; minimum recommended network bandwidth 1.5 Mbps. Please download Zoom for free at zoom.us/download, and test your connection at zoom.us/test. Please email webinars@theosophical.org for further information.