with Anodea Judith
Saturday, August 22, 1:00 – 3:00 p.m. CDT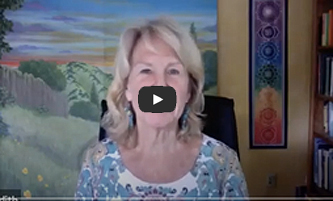 In these challenging times of transition, it helps to have a map to navigate the many changes taking place. The chakra system has long been known as a map for personal growth, but it is also a map for our collective journey. Learn how the chakras show us the meeting point between our psychology and biology, our spiritual growth and our social evolution, with special emphasis on the rite of passage that humanity is facing to come into its future adulthood.
Join chakra expert and evolutionary psychologist Anodea Judith to learn about this ancient system and how it works within and without.
You will learn about "charge" as the life force and how the chakras handle charge
Experience simple exercises for better grounding and embodiment and learn why this is so important
Learn how we are moving from the 3rd chakra, "love of power," to 4th chakra, "power of love," as a species, even though it might not look that way
Experience a breathing exercise that charges up all your chakras
Find a positive, life-affirming map for your life and for the world we are creating together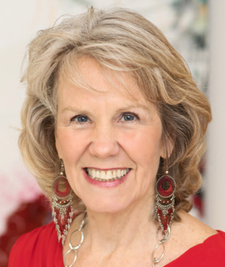 Anodea Judith, PhD. is a spiritual teacher whose books and workshops are followed throughout the world. She is the author of nine books on the chakras, psychology, yoga, social change, and manifestation, which have been translated into 28 languages. As a yoga teacher and body-oriented psychotherapist with trauma specialization, her work is a unique combination of techniques useful to yogis, therapists, coaches, and those on their own healing journey. She has often been called a "prophet for our time." Anodea is the founder and director of the teaching organization Sacred Centers. She holds a Master's degree in Clinical Psychology and a doctorate in Mind-Body Health, with advanced yoga certifications. Her workshops are experiential and transformational.
$40 if registered by August 20, $50 after
Registration includes on-demand access to a recording of the workshop that can be viewed for one week following the date it was presented.
Program Format
This is a live, interactive online workshop that will also be recorded for on-demand viewing. Our goal is to send the workshop recording to you within two business days, often sooner. The recording will be available for on-demand viewing for one week following the workshop date.
Software Platform
Zoom Meetings for Windows, Mac, or mobile device; minimum recommended network bandwidth 1.5 Mbps. Please download Zoom for free at zoom.us/download, and test your connection at zoom.us/test. Please email webinars@theosophical.org for further information.