with John Cianciosi
Mondays, 7:00 - 8:15 p.m. CDT
September 14 – October 5 (4 classes)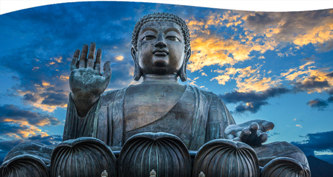 In this course we will explore the Buddha's discovery of the fundamental laws that govern existence. The Buddha taught the principle of conditioned arising to explain how things come to be without the need for an all-powerful being to orchestrate existence. This principle applies to karma, rebirth, the continuity of samsara, and the path to liberation. These laws of nature, just like laws of physics, operate regardless of whether we know them. However, by understanding these principals we are better able to direct our lives towards enlightenment.
TS Members: $50 • Nonmembers: $65
Register here by September 13.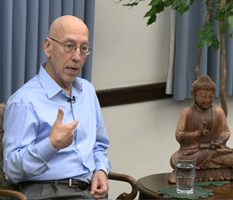 John Cianciosi, a student of the late Venerable Ajahn Chah, was ordained a Buddhist monk in 1972 and served as spiritual director of monasteries in Thailand and Australia. He is author of The Meditative Path and is currently the director of public programs at the Theosophical Society.
Syllabus:
Week 1: The Law of Karma
The Buddha's teachings on this natural law explain how intentional actions have consequences for the agent, in this life and/or in future lives.
Week 2: The Process of Rebirth
Rebirth in Buddhism is the teaching that birth is not the beginning, and death not the end, of the stream of consciousness. In Samsara, the moment of death is one of the contributing causes for the arising of a new aggregation of mind and body. The consciousness in the new person is neither identical nor entirely different from that in the deceased, but the two form a causal continuum or stream.
Week 3: Samsara: Dependent Origination
This is the law that everything in existence is causally arisen, and demonstrates the relationship between the causes and results that keep us in Samsara.
Week 4: The End of Samsara: Transcendental Dependent Origination
The path to enlightenment is also a causal process by which certain conditions naturally lead to insight, liberation and the end of Samsara.
Program Format
This is a live, interactive online class that will also be recorded for on-demand viewing. Our goal is to send recordings to you within two business days, often sooner. Recordings will be available for on-demand viewing for one week following each class date.
Software Platform
Zoom Meetings for Windows, Mac, or mobile device; microphone or telephone connection required; webcam preferred; minimum recommended network bandwidth 1.5 Mbps. Please download Zoom for free at zoom.us/download, and test your connection at zoom.us/test. Please email webinars@theosophical.org for further information.