with Terri Daniel
Saturday, October 17, 1:00 – 3:00 p.m. CDT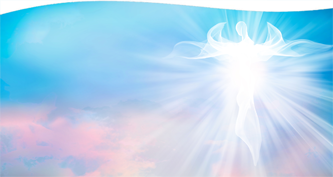 Mystical experiences – such as deathbed visions, out-of-body journeys, and communication with the departed – have been recorded since the beginning of human history. These accounts appear in sacred texts across cultures and religions, but did not enter the realm of contemporary academic research until the 1970s. Since then, the topic has been widely studied, and reports from resuscitated patients have entered the medical mainstream. Renowned end-of-life educator and interfaith clinical chaplain Rev. Dr. Terri Daniel will share her professional experiences with the dying along with academic research on extraordinary deathbed journeys throughout history. The presentation will also include a guided out-of-body journey and other interactive group processes.
Topics include:
Historical/inter-religious accounts and cultural influences
Communion with the divine or psychotic episode?
Current and classic research on NDEs and OBEs
The intersection of spirituality and psychology
Guided out-of-body journey and other interactive group processes
$40
Registration includes on-demand access to a recording of the workshop that can be viewed for one week following the date it was presented.
To ensure you receive your meeting link prior to the live program, please register by October 16.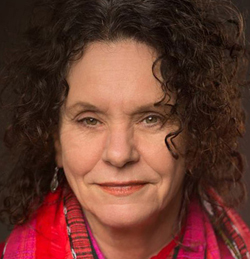 Terri Daniel, CT, CCTP, is a hospice and hospital-trained clinical chaplain (interfaith). She is certified in death, dying and bereavement by the Association of Death Education and Counseling, and in trauma support by the International Association of Trauma Professionals. The focus of her work is to assist dying and grieving individuals to discover a more spiritually and socially-spacious understanding of death, grief, and beyond. Terri conducts workshops throughout the U.S. to help the dying and the bereaved focus on inner transformation rather than external events. Her work is acclaimed by physicians, hospice workers, grief counselors and clergy for its pinpoint clarity on the process of dying and grieving. She is the founder of the Conference on Death and Afterlife Studies, and the Ask Doctor Death podcast. Terri has a BA in Religious Studies from Marylhurst University, an MA in Pastoral Care from Fordham University, and a Doctor of Ministry in Pastoral Care and Counseling from the San Francisco Theological Seminary. To learn more, visit www.danieldirect.net.
Program Format
This is a live, interactive online workshop that will also be recorded for on-demand viewing. Our goal is to send the workshop recording to you within two business days, often sooner. The recording will be available for on-demand viewing for one week following the workshop date.
Software Platform
Zoom for Windows, Mac, or mobile device; minimum recommended network bandwidth 1.5 Mbps. Please download Zoom for free at zoom.us/download, and test your connection at zoom.us/test. Please email webinars@theosophical.org for further information.