with William Meader
Saturday, October 31, 1:00 – 3:00 pm CDT
The Seven Rays are the fundamental energies working through the signs of the zodiac and the many planets within our solar system. In this two-hour workshop, we will closely consider each of the Seven Rays as they interface with the zodiacal wheel. We will also explore their unique effects upon the consciousness of people born within the signs through which they manifest. This workshop is suitable for people new to this topic, as well as those familiar with it. Below are a few additional subjects that will be presented and discussed. We hope you can join us.
Learn the unique influence each of the Seven Rays has upon the human mind, and how their energies are distributed throughout the zodiacal signs and the planets that rule them.
Recognize the psychological glamours (distortions) of each of the Rays that can arise due our human imperfections.
Discover clues to the soul's purpose according to the Ray(s) working through one's birth sign, as well as his or her rising sign (the ascendant).
$40
Registration includes on-demand access to a recording of the workshop that can be viewed for one week following the date it was presented.
To ensure you receive your meeting link prior to the live program, please register by October 30.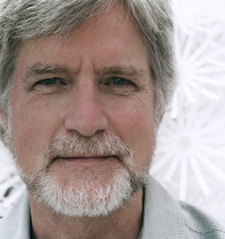 William Meader is one of the most influential and respected international teachers of esoteric philosophy. With his gentle humor, sensitivity, and deep understanding of the spiritual path, he provides a diverse array of workshops and lectures. Author of Shine Forth: The Soul's Magical Destiny, William has also published numerous articles on all aspects of spirituality. Visit www.meader.org for more.
Program Format
This is a live, interactive online workshop that will also be recorded for on-demand viewing. Our goal is to send the workshop recording to you within two business days, often sooner. The recording will be available for on-demand viewing for one week following the workshop date.
Software Platform
Zoom for Windows, Mac, or mobile device; minimum recommended network bandwidth 1.5 Mbps. Please download Zoom for free at zoom.us/download, and test your connection at zoom.us/test. Please email webinars@theosophical.org for further information.