with Marilyn Johnston-Svoboda, Sue Conlin, and Mary Anne Hanley
Saturdays and Sundays, 9:30 a.m. – 3:00 p.m. CST
November 7, 8, 14, 15 (4 classes)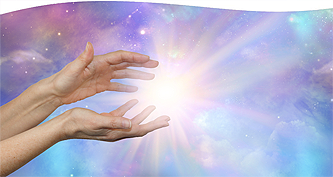 We invite you to join us in this exciting Therapeutic Touch (TT) experience. This is an advanced course in TT in which we use in-depth reflection, sustained dialogue, and activities which will deepen, explore, and/or demonstrate the following: the evolution of the inner processes of TT and their applications; the future of TT and our place in it; the understanding of self-transformation as a healer; the shifts in consciousness that occur during the TT process; the understanding of our inner self as we explore the phases and elements of TT; and the ability to communicate the TT process. We will also appraise research findings and identify possible research or quality improvement projects.
Prerequisites: Foundations of TT (Basic); The Transpersonal Nature of Therapeutic Touch; and 3-6 months of practice after the Transpersonal class (or at the discretion of the instructors)
$175 includes course workbook
If you are unable to pay the minimum fee due to hardship, please email events@theosophical.org for assistance.
Continuing Nursing Education (CNE) Units: The Applications of Inner Processes of Therapeutic Touch course is a continuing nursing education activity and was approved by the American Holistic Nurses Association (AHNA), an accredited approver of continuing nursing education by the American Nurses Credentialing Center's Commission on Accreditation, approval #1486 for 20 contact hours.
Marilyn Johnston-Svoboda, EdD, RN, QTTT, has been practicing TT since the early 1980s, learning from Dora Kunz and Dolores Krieger, creators of TT. A retired nursing professor, she teaches TT to numerous groups of nurses, nursing students, and community individuals. She is the Credentialing Trustee of Therapeutic Touch International Association. Marilyn creates a caring and peaceful environment for those who come to learn or receive TT.
Sue Conlin, BA, QTTT, has been practicing TT since 1990, teaching it since 1998, and has studied it extensively with the co-creator of Therapeutic Touch, Dolores Krieger. Sue is the operations manager for Therapeutic Touch International Association (TTIA) and is credentialed by Nurse Healers Professional Associates International, Inc., the educational arm of TTIA.
Mary Anne Hanley, PhD, RN, QTTT, a student of Dolores Krieger and Dora Kunz, has been practicing and teaching Therapeutic Touch (TT) since 1984. She has also participated in and conducted research related to TT. Most recently, she has published work about the human energy field and the theory of healing. She served as the TTIA Education Trustee and is currently serving as the Interim President of TTIA.
Program Format
This is a live, interactive online program conducted via Zoom for Windows, Mac, or mobile device; minimum recommended network bandwidth 1.5 Mbps. Please download Zoom for free at zoom.us/download, and test your connection at zoom.us/test. New to Zoom? Check out www.theosophical.org/FAQ.