with Santacitta Bhikkhuni
Saturday, December 12, 1:00 – 3:30 p.m. CST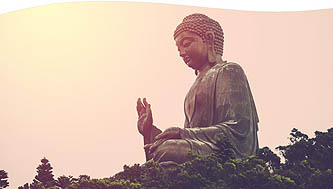 The Four Foundations of Mindfulness is the framework for all Buddhist meditation practice. These ancient teachings guide us to investigate our present moment experience through mindfulness of body, feelings, mind, and principles. Developing these four foundations liberates the mind from ignorance, allowing us to let go of wrong views and opening the mind to deep insight into 'the way things are.' This is not an intellectual understanding, but a direct seeing that has the power to radically transform the way we relate to ourselves and the world.
The workshop will include:
An overview of the Four Foundations of Mindfulness
Explanation of how to practice each aspect
Guided meditations for applying mindfulness
Q&A and discussion
$40
Registration includes on-demand access to a recording of the workshop that can be viewed for one week following the date it was presented.
To ensure you receive your meeting link prior to the live program, please register by December 11.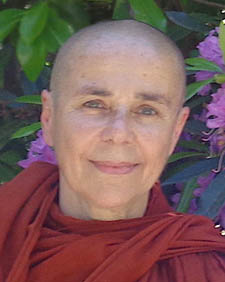 Santacitta Bhikkhuni was born in Austria and did her graduate studies in cultural anthropology, focusing on dance, theatre, and ritual. In 1988 she met Ajahn Buddhadasa in southern Thailand, who sparked her interest in Buddhist monastic life. She has trained as a nun in both the East and West since 1993, primarily in the lineage of Ajahn Chah, and has practiced meditation for over 30 years. She has also received teachings in the lineage of Dilgo Khyentse Rinpoche. Santacitta Bhikkhuni co-founded Aloka Vihara Forest Monastery in 2009 and received Bhikkhuni Ordination in 2011.
Program Format
This is a live, interactive online workshop that will also be recorded for on-demand viewing. Our goal is to send the workshop recording to you within two business days, often sooner. The recording will be available for on-demand viewing for one week following the workshop date.
Software Platform
Zoom for Windows, Mac, or mobile device; minimum recommended network bandwidth 1.5 Mbps. Please download Zoom for free at zoom.us/download, and test your connection at zoom.us/test. Please email webinars@theosophical.org for further information.