with Gwynne Mayer
Wednesdays, 7:00 - 8:00 p.m. CST
October 28 - December 9 (6 classes) No class November 25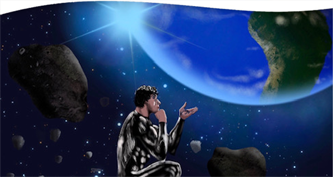 Both astrology and tarot play an important role in the study of the chakras, offering deep knowledge of how our physical connection takes on a spiritual purpose. Learning the fundamentals of how these three areas of study are connected helps our intuition grow, evolving our consciousness to a higher level of Knowing. We learn to sense and feel through our chakras while hearing the messages from our physical body about our spiritual goals and aspirations.
Registration includes on-demand access to recordings of all of the classes, which can be viewed for one week following the date they were presented. Individual astrological charts will be discussed in a confidential setting during the course. This portion will not be recorded or shared.
Registration is now closed; please email webinars@theosophical.org to be placed on our wait list.
Course Topics:
The connection of the chakras to astrology and tarot
The healing aspect of the chakras placed on each individual chart
A thorough study of the chakras in healing psychological wounds
The different healing modalities that utilize the chakras in healing, i.e. Therapeutic Touch, reiki, Chinese medicine, and more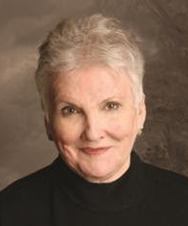 Gwynne Mayer, MA, has forty years of post-graduate work in the areas of Jungian analysis, Gestalt therapy, child psychology, and educational systems. She has studied the works of Carl Jung, Helena Blavatsky, Alice Bailey, Rudolph Steiner, and G.I. Gurdjieff for over 45 years. Gwynne has studied astrology for over 40 years and has lectured internationally.
Program Format
This is a live, interactive online program that will also be recorded for on-demand viewing. Our goal is to send recordings to you within two business days, often sooner. Recordings will be available for on-demand viewing for one week following the day the program was presented.
Software Platform
Zoom for Windows, Mac, or mobile device; minimum recommended network bandwidth 1.5 Mbps. Please download Zoom for free at zoom.us/download, and test your connection atzoom.us/test. New to Zoom? Check out www.theosophical.org/FAQ. Please email webinars@theosophical.org for further information.